Amazing lifestyle of Las Vegas
I remember as if it was just yesterday my first step into the Sin City. It was the spring of 2012 when I first went to Las Vegas. I had never really thought about visiting the super famous city before, having never really been that enamoured with parties nor casinos. It was only when a really good friend of mine decided to move there, and I was visiting Utah not so far which meant just one thing – it made me finally make my way through the dusty desert of Nevada and see what everyone has been loving about the casino city.
I admit that the heat in Las Vegas can be almost shocking, especially for someone like me who was raised in a much colder climate in Eastern Slovakia. However, it is just symbolic of a city that generates so much energy and excitement that it almost burns itself out.
I remember looking up at the various Las Vegas casinos, which seemed so dull and unlit in the morning light along the well-known strip, and wondering what all the fuss was about. And it is true what they say that you have not seen Vegas until you have seen it at night. It is a completely different world out there! If you get a chance, I highly recommend taking a helicopter tour over lit Vegas. 
My friend, who at this time had weird purple hair, was a friend I met on one of my trips and someone who has the gift of attracting adventure (no, it's not always just myself the crazy one). Therefore, I was unsurprised when arriving at her apartment, that she had already secured us free tickets to the Cher at the Colosseum concert for the same evening.
But before our date with Cher, my friend convinced me to go gambling. The concert was being held at one of the nicest hotels there – the Caesars Palace and, my friend passionately argued, it would be silly for me to not indulge as I would be there anyway even though I was never much into gambling.
I was initially shocked by how vast the casino floor was… Did you know they usually use red colors and no clocks around to keep the gamblers in for longer? And then came the noise. It was like a throb of excitement – consisting of electronic beeps, clinking glasses, cheers and Yes screams! It was beyond exciting!
I rolled some dice, pulled some slots and folded some cards. It was fun and the atmosphere of the place got me hooked as well but on the other hand one could find it a bit distracting, at least compared to online gambling. I admit I should have played online casino games before my Vegas visit a lot more to become better at this.
Before I knew it, it was time to enter the Colosseum to watch the unforgettable show. It was a fabulous experience to watch Cher wearing an sequinned exotic creation by Bob Mackie and tearing through her hits with so much energy. On top of that, the crowd was pulsating with excitement and sung along to every syllable exactly the way it should be.
Afterwards, my friend and I spent some time at the bar talking to a beautiful Drag Queen from California. He claimed to be staying at the One-Eighty Suite At Red Rock which costs $15,000 per night! Crazy!
Surrounded by our new found friends, we proceeded to dance the night away at The Garage. This was a huge venue that almost vibrated with the volume that the DJ played each track at.
Then on the way to my friend's home at 2 am, we came across a stunning park filled with amazing sculptures. We sat there upon the grass, surrounded by these stone creations and looking at the glow of the strip shimmering in the night sky. It was so much fun to watch how my tipsy friend was amazed by the statues (I quit alcohol already in 2009 before my Vegas visit).
I have to say each day in Vegas is a new adventure and you never know what is awaiting you. Las Vegas is truly unique, varied and most of all, unexpected. It is where an evening can literally take you anywhere and you can find yourself in the company of interesting people. Vegas is a place where almost anything can happen.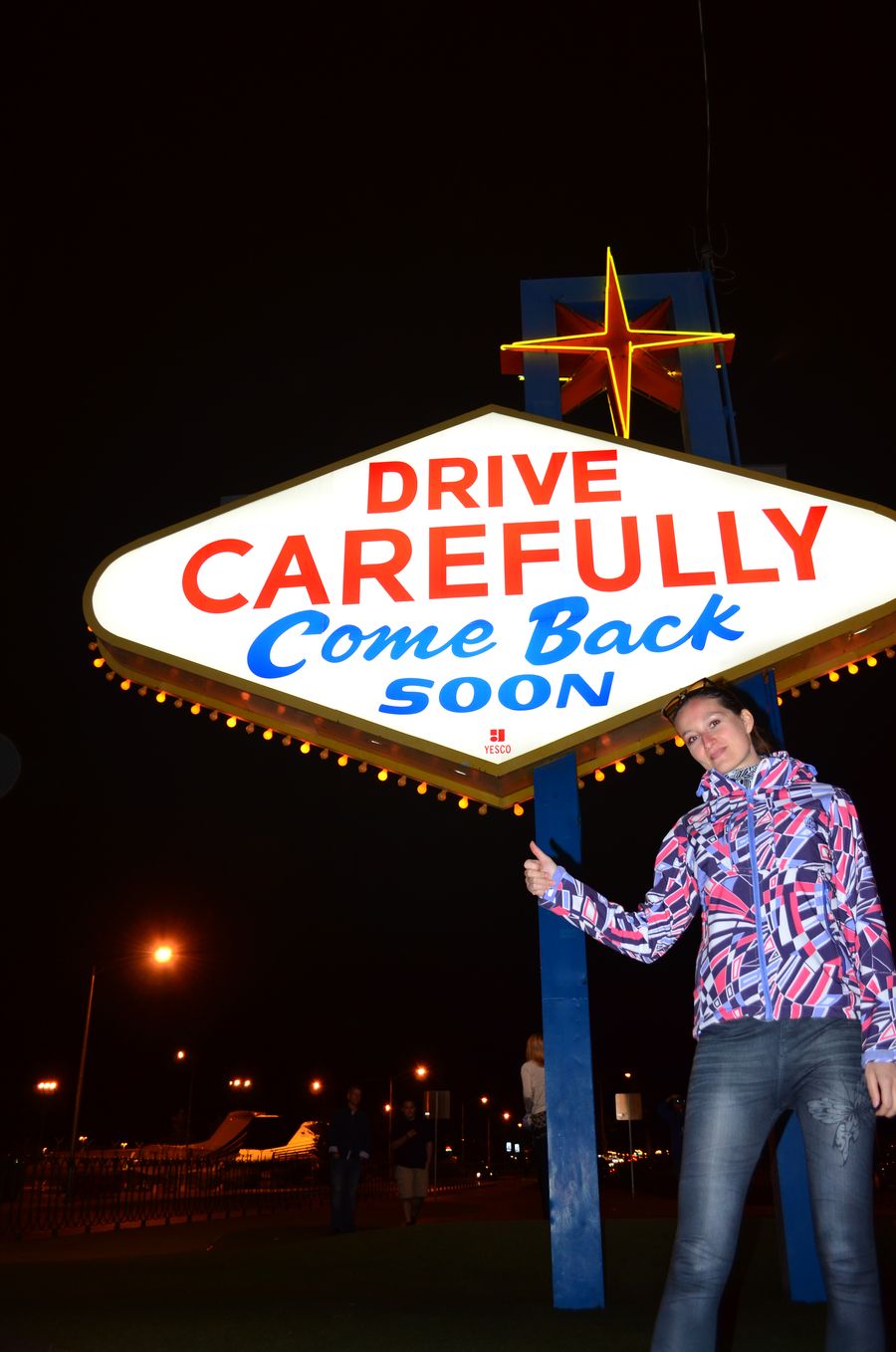 Comments
comments