Seven 2017 ladies swimwear trends it is worth knowing about
This year's swimwear trends makes now a great time to treat yourself to a new bikini, swimming costume or tankini. Every serious traveler needs something to wear on the beach or swimming pool. It is a great place to relax and recharge your batteries.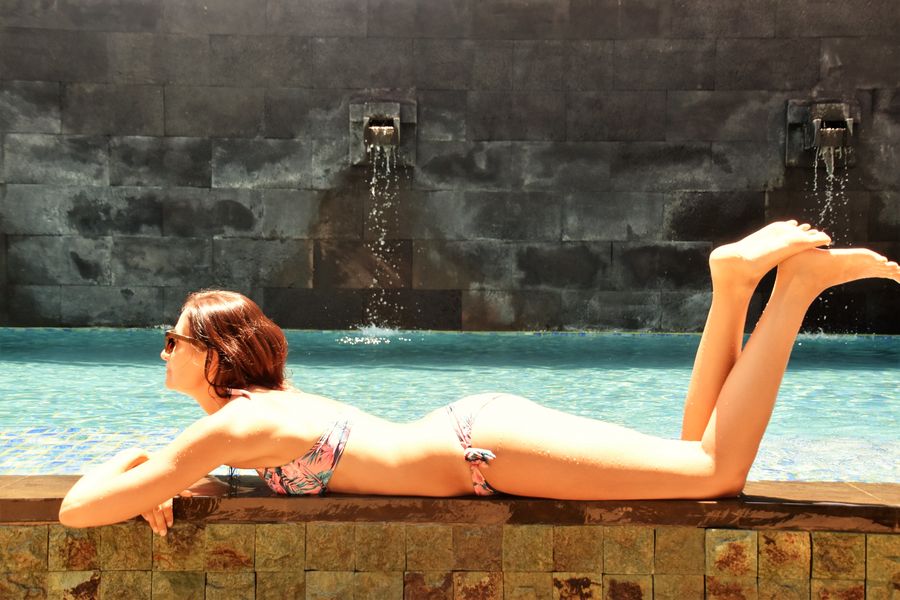 Seven 2017 ladies swimwear trends it is worth knowing about
Crisscross straps
The crisscross strap trend that was so popular last year with lingerie manufacturers is now starting to appear in swimwear collections. This year, quite a few swimwear designers have come up with bikini and one-piece designs that feature multiple straps, arranged in a cross over format. There are some really nice examples included in the Simply Be Swimwear range. The extra straps provide a bit of extra support as well as looking attractive. If you like to be active on the beach and enjoy playing volleyball or water sports this style of swimwear is an ideal option.
The off-the-shoulder look
Another look that has migrated from outerwear to swimwear is the off-the-shoulder look. Single strap bikini tops and swimming costumes are available in most stores. They look good, but if you like to play sports like volleyball it is important to double check the fit. You do not want to pop out of your top when you jump for the ball.
Ruffles
Another decorative motif that is proving popular is ruffles. Many designers have added them to the leg and under arm seams or used them around the lower part of the costume to create a skirt like look.
2017 one-piece trends
For several years, bikinis and tankinis have dominated the swimwear scene, but that looks set to change, for 2017. Most designers have chosen to include far more one-pieces in their collections.
Cut-out one-pieces
It is great to see more cut-out one-piece costumes becoming available. They are a great way for a woman who does not feel comfortable wearing a bikini to reveal a little more flesh. The fact that they still cover the midriff means that this style of swimwear is going to appeal to a lot of women.
Monokinis
An interesting variation of the cut-out style of swimming costume is the monokini. Effectively, these are one-piece costumes that have been cut up the sides and joined back together using something like D-rings or laces. They look fantastic, and are surprisingly comfortable to wear.
High leg one-pieces
It is clear that many designers have been inspired by the 90's. So, it is not surprising to see high-cut swimming costumes appearing on the beach. These look super glamorous, especially if you have long legs like me O:)
Choosing the right swimsuit for you
As you can see, you really are spoilt for choice. There are plenty of different cuts available, so you will have no problem in finding one that is right for you. If you want to find out more about which styles are likely to suit your body type, you can do so here. Knowing this before you go shopping will help you to narrow your options down faster, wether you are going to spend time on the beach in Bali or luxury holidays in Thailand.