7 Best things to do in Las Vegas for my birthday
Find out the most exhilarating things to do for a birthday celebration in Las Vegas
Do you want to celebrate your birthday in a fun and exciting way? If so, you'll find plenty of spectacular things to do to celebrate the happy occasion in Las Vegas.
People with different interests and expectations can find satisfaction in the various shows and activities available. In fact, Las Vegas has the most fantastic live shows on the planet, so who wouldn't want to celebrate their birthday there?
How do you want to celebrate your birthday in Las Vegas? Below are the top 7 things to do in Las Vegas for a birthday celebration. Perhaps one or more of these activities will appeal to you.
1. Attend a Cirque du Soleil Show
Las Vegas has numerous entertainment shows featuring comedy, illusions, musical tributes, magic, singing, hypnosis, and more. But if you're going to celebrate your birthday in style, you might as well see the best quality productions Las Vegas offers.
Cirque du Soleil is a prominent production company known for creating and performing some of the most thrilling shows in Las Vegas. Their shows include death-defying acrobatics, athletic stuntwork, music, visual effects, original storylines, unique costume & set designs, and other exciting surprises.
The top six active Cirque du Soleil shows are O, Ka, Mystere, The Beatles Love, Michael Jackson ONE, and Mad Apple. Most of these shows are performed in theaters dedicated to them.
2. Tour the Grand Canyon
It is about a five-hour drive from Las Vegas to the Grand Canyon National Park. But if you have never seen the Grand Canyon, it could be an excellent way to spend your birthday. Once you arrive at the Grand Canyon, you'll witness one of the Seven Wonders of the World up close and personal. A tour guide will take you to the areas with the best views as they educate you about the canyon.
Do you want to get there faster? Las Vegas also has helicopter tours that can bring you to the Grand Canyon in about 40 minutes. Then you can look down on the canyon and fly through different parts of it. Some helicopter tours may even take you to the Hoover Dam and Lake Mead as well.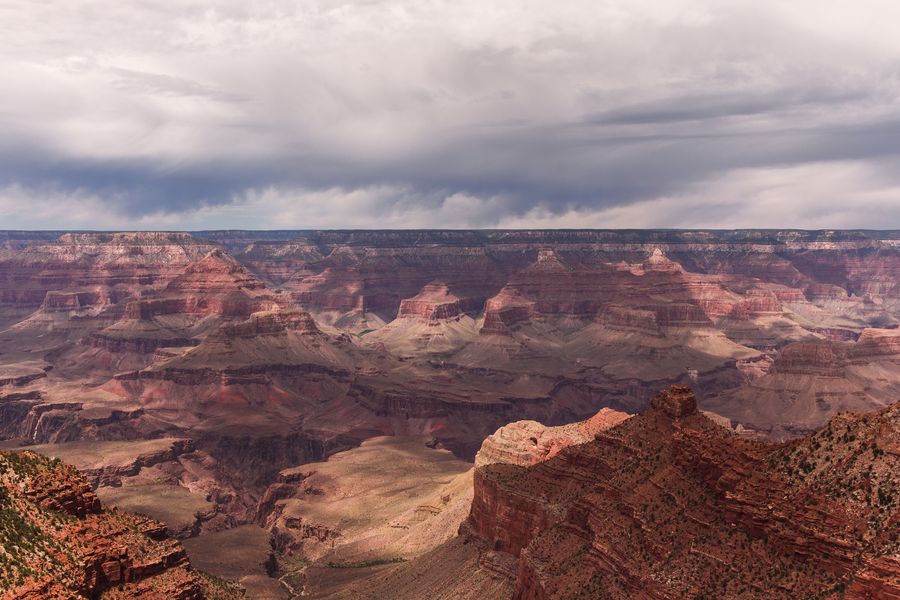 3. Jeep Tour of Red Rock Canyon
How would you like to go on a safari-like adventure through the desert and mountainous terrain of Red Rock Canyon?
The Pink Jeep Tour can give you a unique experience through the rugged terrain of the Red Rock Canyon National Conservation. You'll ride in an open-air pink jeep with a tour guide, who will take you through the gorgeous Calico Hills and Red Spring Mountain Range.
If you are traveling with other people on your birthday, there can be up to seven people in the pink jeep at one time. It is the perfect experience for friends and family to enjoy together for someone's birthday.
4. Haunted Vegas Tour
Fans of horror and ghost themes will definitely want to take the Haunted Vegas Tour and Ghost Hunt on their birthday. The tour guide will take you to locations in Las Vegas where dead celebrities have reportedly haunted people as ghosts.
You can use professional ghost-hunting equipment to find these ghosts, such as EMF meters, dowsing rods, and temperature guns. Meanwhile, the tour guide will tell stories of these celebrities and why they are believed to be haunting the living. It'll make you feel like a ghost detective on your birthday.
5. Spa Treatment
You deserve to relax on your birthday. One of the best ways to do that in Las Vegas is to experience a full-body spa treatment at luxurious spa resorts like Red Rock Spa or The Spa at Encore. They can make you feel more relaxed than you have felt in a long time.
The Red Rock Spa will pamper you with massages, aromatherapy, glow body treatments, and other incredible features. They also have pilates classes, yoga classes, and an open-air pool. So feel free to spend the whole day relaxing or exercising. It is up to you on your birthday.
The Spa at Encore offers another luxurious spa experience. However, it has more of a Chinese theme with a signature full-body massage treatment of the scalp, hands, body, and feet. Once it is over, your entire body will feel energetic and rejuvenated. So if you're often feeling tense or anxious, you can give yourself the birthday gift of a lifetime when you request a full-body massage at The Spa.
6. Wicked Spoon Buffet
You deserve the heartiest meal possible on your birthday. That means you should visit one of the best buffets in the city. Try the Wicked Spoon Buffet at the Cosmopolitan Hotel and prepare to experience the classiest buffet ever.
The Wicked Spoon Buffet is a modernized buffet with various sections for different foods and ethnic cuisine options, such as meat, seafood, salad, Italian, Asian, desserts, and more. Hopefully, you have a sweet tooth because the cookies, pastries, and cake pops are out of this world.
7. The STRAT Observation Deck
How would you like to experience the full beauty of Las Vegas from 1,149 feet above the city on your birthday?
Visit the STRAT Observation Deck at the STRAT Hotel and prepare to be amazed. It is a 360-degree deck where you can look out over the city in any direction from 1,149 feet. The best time to enter the deck is at night because you'll witness the bright and beautiful city lights surrounding you.
Conclusion
You can make your birthday celebration in Las Vegas whatever you want. The great thing is that you can experience most of these shows and activities with adults and children. So if you plan to bring your family to celebrate your birthday in Las Vegas, you don't have to worry too much about age restrictions unless you travel with a very young child.