A guide to visiting Tasmania: Australia's secret paradise
If you've been wondering whether Tasmania is worth visiting, then you've come to the right site. Tasmania is one of the incredible tourist destinations you can visit. It has many attractions sites including beaches, stunning rainforests, and mountains. It's also known for its clean air, delicious local foods, and wine.  
Touring Tasmania will provide you with unforgettable adventures and good memories. It's the only place in the whole world where you can see exotic animals like wallabies and the Tasmanian Devil. It's also the only place in Australia where you can enjoy great hiking. 
This article has all that you need to know about Tasmania Island. Reading it through will help you understand what to expect on that beautiful island and will help you prepare your tour well in advance. Read on to get enlightened. 
When is the best time to visit Tasmania
Tasmania island is the coldest place in the whole of Australia. Even during the summer season, Tasmania's climate tends to be cool. In Australia, the summer season begins in December and ends in January. This is when most social activities such as gaming, music, and festival activities occur.
Also, each year, Tasmania records a high number of tourists during the summer season. So, whatever the reason you have in touring Tasmania, you can consider going there during the summer season. That's between December and January.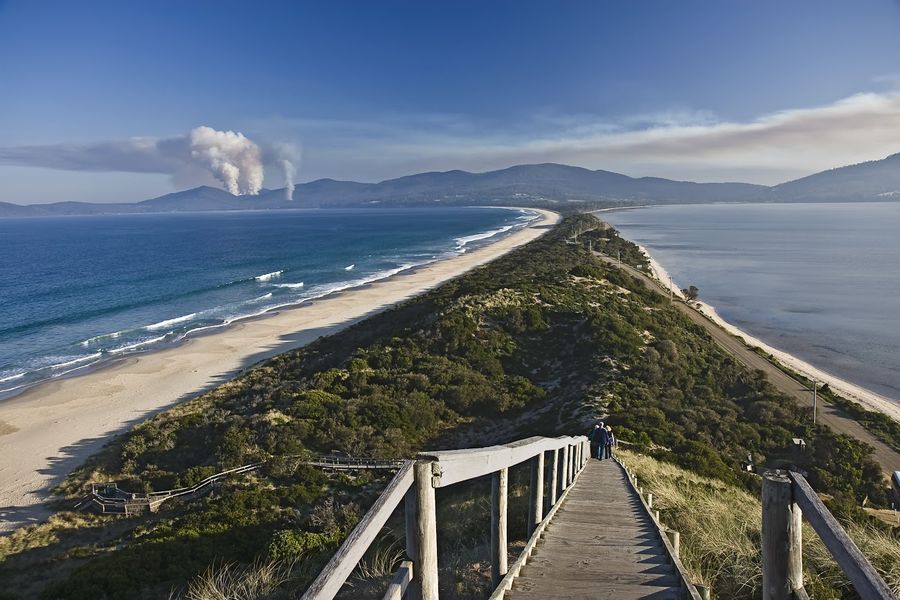 Where to visit In Tasmania
As earlier noted, Tasmania is one of the most incredible travel destinations. There's a never-ending list of things you can see. But here are a few things you can enjoy once you land there.
Cradle Mountain is one of the best tourist attractions you must visit in Tasmania. In fact, you should consider packing your travel bags immediately and go see this mountain. Cradle Mountain is a fantastic mountain that sits in the Cradle Mountain Lake in the Clair National Park. By walking through Cradle Mountain, you'll get the opportunity to see the beauty of Tasmania, including its cities. 
Hobart is one of the beautiful cities in Tasmania. It sits at the foot of Mt. Wellington, and it's the second oldest city in Tasmania. Hobart is very rich in cultural heritage, and you need to dedicate two or three days to tour Hobart city. This is where you'll see the MONA (Museum of Old and New Art). MONA is the largest private museum in Australia. 
Precycinet National Park is located on the east coast of Tasmania, and it's a beautiful place to visit for beach lovers. In this national park, you can see different kinds of birds, both indigenous and exotic. Precycinet National Park also offers you an opportunity to hike from different viewpoints. One of these viewpoints is Wineglass Bay, where you can take time to relax and enjoy yourself. 
Tamar Valley is located a few kilometres outside of Launceston City, and it's one of the best wine regions in the whole country. It has a cool climate which makes it possible to produce high-quality wine. The Tamar Valley is the perfect wine tour destination, with millions of people touring there each year. 
Tarkine is one of the largest rainforests in the world. It occupies about 477,000 hectares, and it holds treasures that date back to the millennia. This forest has adequate flora and fauna you can never find anywhere else in the world. Whether you decide to take a walk through the forest or to take a drive, you'll really have a fantastic experience. 
How to get around the Tasmania Island
With its many mountains, lakes, rivers, flora and fauna, you can have a good experience if you can travel around them using private transport. While you can get public transport, they become scarce due to many tourists visiting Tasmania. Also, public transport options won't allow you an excellent time to better experience your visits.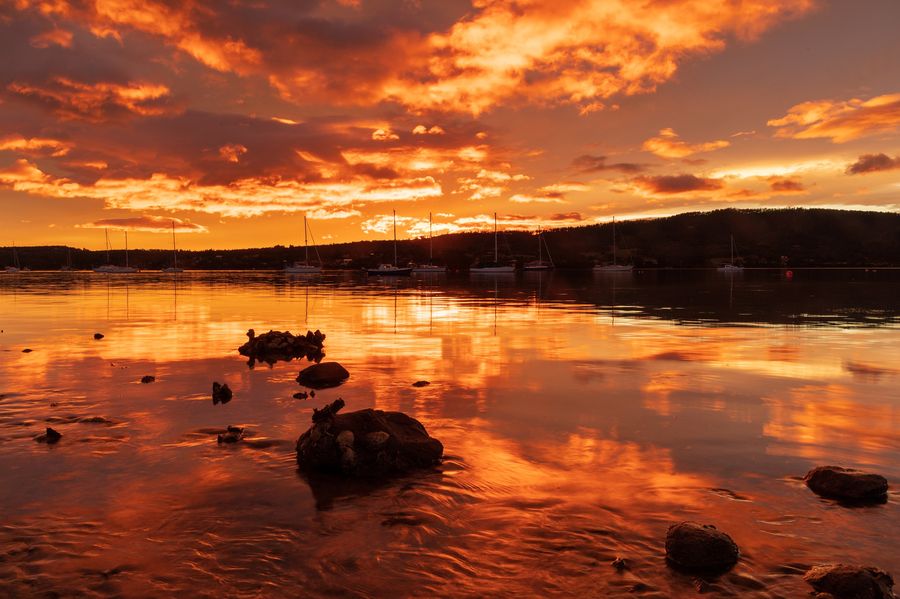 Where to stay in Tasmania
Tasmania Island isn't expensive, especially when it comes to accommodation. It has a lot of incredible accommodation options to fit everyone's budget. So, depending on which part of Tasmania you choose to stay in, you'll get modern accommodation tailored to suit your budget needs. 
Where to get food in Tasmania
Tasmania is a home of food both local and international dishes. So, if you're a food lover, then you might stay longer in your Tasmania tour than you had initially planned. Tasmania is well-recognised for world-class types of foods and drinks. Once you get there, you'll find many hotels and motels where you can get your favourite dishes. 
Takeaway
As you've seen, Tasmania is a great island you should consider in your next touring plans. Naturally grown vegetables, indigenous wildlife, cultural heritages, foods, and wines are some of the things you're likely to enjoy when you visit Tasmania. 
What are you waiting for? Travel now and get to experience the beauty of Tasmania, Australia's secret paradise. 
---
---
TIP: Don't forget to check out also how to restart your batteries in Australia here.
---
---