5 Best wildlife experiences around the world
One of the best things about traveling is seeing different animals than we are used to at home. I especially love going on trips where animals are the focus, such as my tour around Peninsula Valdes where I got to see Rheas in the wild. It was such a fantastic experience, and I would love to see more animals in their natural habitat.
Here are five of the best wildlife experiences around the world that I'd love to do one day!
5 Best wildlife experiences around the world
1. A safari
The ultimate in wildlife experiences is a safari. Exploring the plains of Africa and spotting lions, rhinos, elephants — it would all be an absolute dream!
Several different places are ideal for a safari, depending on the animals you most want to see, and what other activities you want to do during your time there. For example, Tanzania is a fantastic destination if you want to enjoy beautiful beaches between safari treks, and if you time it right, you can experience the Great Migration.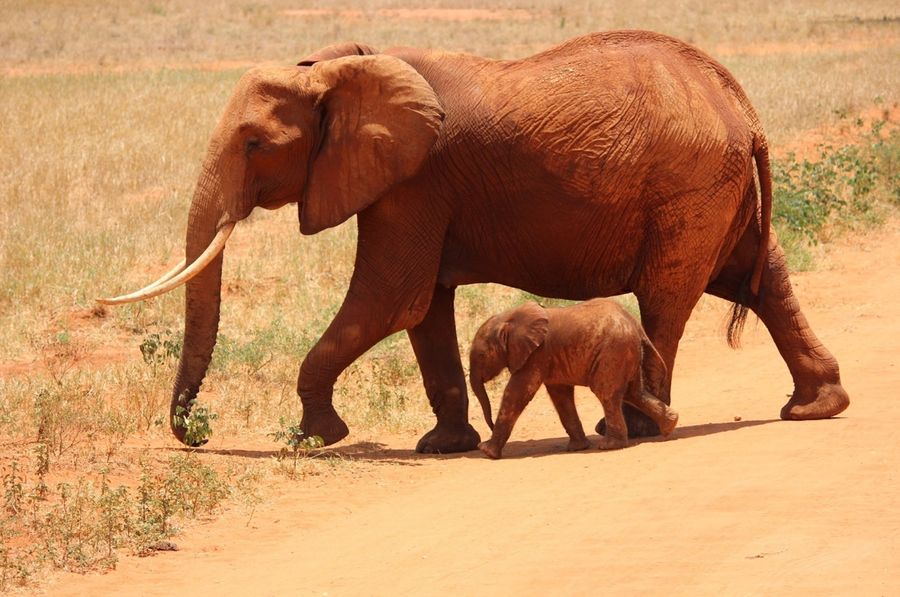 2. Swim with manatees
It's hard to choose just one animal to swim with — do you want to frolic with dolphins, or get your adrenaline pumping with a shark cage dive? One underrated option is to swim with manatees in Florida as part of the Crystal River National Wildlife Refuge's program to help protect these endangered gentle giants. You're not allowed to touch them as they swim around, but that doesn't mean they won't get pretty close to you!
3. Gorilla Tracking
Many people believe that being up close with a wild gorilla is one of the most life-changing wildlife experiences you could ever have. The fact that these enormous creatures are so similar and yet so different from us is breathtaking up close. If gorilla tracking is something you want to do, you could head to Uganda's Bwindi Impenetrable Forest or Rwanda's Virunga Mountains for this incredible experience.
4. Diving in the Great Barrier Reef
Once you dive into the Great Barrier Reef, it is almost as if you're entering a whole new world, full of color and amazing creatures! You might be able to spot a variety of whales, turtles, and some of the over 1,500 different fish species that live under the surface. Not forgetting the incredible colored corals, of course! Once you go under the water the time will go by so quickly, and you won't be ready to come back onto dry land. I am sure you knew that Great Barrier Reef is definitely one of the best scuba diving areas in Asia.
5. Festival of Bears
Although they might not be as cuddly as the teddy bears we are used to, the Wildlife Worldwide annual Festival of Bears is pretty amazing! Held in October in British Columbia's Great Bear Rainforest, visitors might be lucky enough to spot wild black, brown or spirit bears in person. You'll spend five nights at the floating Knight Inlet Lodge alongside professionals in zoology and photography, who'll help you really make the most of your time there.
If you don't have any of these experiences on your bucket list, you should do! Seeing wild animals in their natural habitat is incredible, especially since some of these animals might become extinct.
Which wildlife experiences would you love to do? Let me know in the comments!