Explore NYC like a local
New York City is a fantastic destination for any traveler. With a mix of different cultures, incredible monuments, and exotic food joints – the city is full of so many places to visit that it might seem overwhelming. While the famous tourist attractions include the iconic Statue of Liberty, Times Square, Empire State Building, and Central Park (to name a few), NYC is so much more than that! But can you explore NYC like a local, and not like a tourist?
We don't mean that you shouldn't visit these places. What we're saying is that NYC is home to even amazing spots that are underrated and often hidden from plain sight. From the Whispering Arch of the Grand Central to the beautiful Stone Street in Manhattan, there are scores of hidden gems in this city that are sure to take your breath away.
Today, we'll explore some 'secret,' not-so-famous attractions that you must see when visiting New York City. So, let's explore NYC like a local!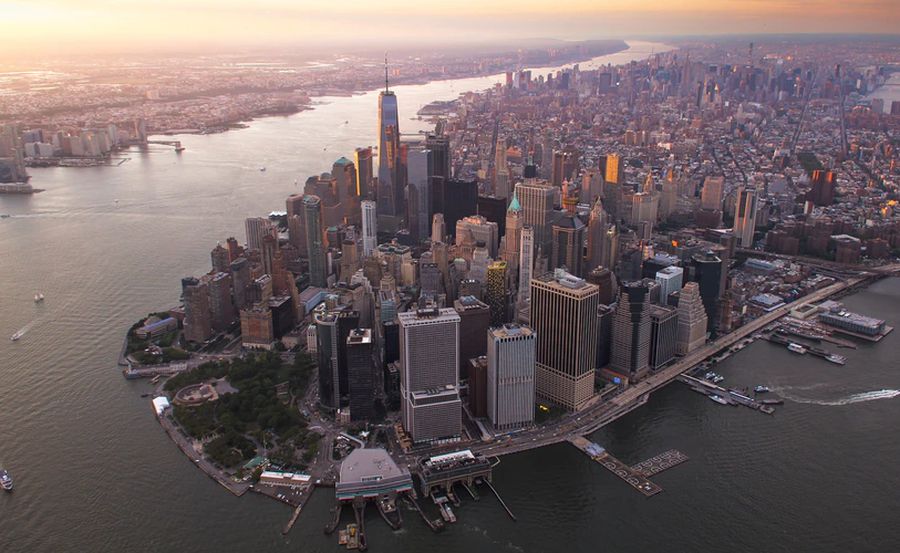 1. Visit the Morgan Library and Museum in Murray Hill
This beautiful and historic library feels more like a scene from a Harry Potter movie than a library. Built for Pierpont Morgan between 1902-1906, this momentous building was formerly known as the Pierpont Morgan Library.
It currently houses a museum with a huge collection of manuscripts, books, and artworks and is located between 36th street to the south at 225 Madison Avenue. You can find more about the rich heritage and visitor timings on the library's website.
2. Walk through New York's Breathtaking Glass Waterfall
After just a 4-minute walk from Times Square, you'll reach what's called the glass waterfall. Snuggled against one side of the famous McGraw-Hill building, it's a thing of shimmering beauty.
As you stand below the waterfall and allow the water to fall majestically over the glass dome, you feel a sense of relaxation amongst the busy life in New York City. We are not exaggerating; you can clearly see each droplet of water reflected on the glass surface. It's a pity if you miss this spot during your visit.
3. See the Smallpox Hospital in Roosevelt Island's
This hospital has a spooky history. It was built on Roosevelt Island in 1856 to quarantine people suffering from smallpox. Featuring a Gothic Revival style, the hospital treated about 7,000 patients every year during its prime.
It was abandoned in the 1950s but was declared a city landmark by the Landmarks Preservation Commission in 1975. There are rumors of ghosts and other supernatural activity within the hospital, so it's better to visit it during the daytime and take someone with you if you're faint-hearted. It sure is a must-see spot for all adrenaline junkies!
4. Visit Stone Street in Manhattan
Manhattan is considered one of the best places to stay while visiting New York City. It is competing mainly with Brooklyn for the title of "best borough in NYC". Both have outstanding reputations, but Manhattan has Stone street, as well.
Located between Whitehall Street in the west to Hanover Square in the east, Stone Street was one of the first streets to be paved with cobblestones and was formerly called Duke Street. Today, it is famous for its eating places and restaurants and is ideal for visiting during the night.
5. Visit the Dead Horse Bay in Brooklyn
Dead Horse Bay is a landfill situated between Marine Park and Jamaica Bay in Brooklyn. This peculiar bay is covered with thousands of glass bottles and other indecomposable material.
Contrary to other places on this list, it is not a location known for its scenic beauty but a reminder about NYC's past. A time before cars, when people drove horse-and-buggies, and dead horse carcasses were used to manufacture glue and fertilizers.
Dead Horse Bay offers curious minds a glimpse into the past dating as far back as 100 years.
6. See the Old City Hall Subway Station
One of the most remarkable stations in NYC, the Old City Hall station is located at the end of the 6 train line, which terminates at the Brooklyn Bridge in Lower Manhattan. It was closed in the 20th century.
With its stained-glass windows and meticulously designed arches, the Old City Hall station is a true remnant of the old New York City. Having said that, it can be relatively tricky for you to visit.
The MTA Transit Museum runs tours of the station on certain special occasions. These tours allow tourists to catch a glimpse of this marvel of engineering and design. So, it is recommended to check the timings and dates of these visits if you wish to see the station.
7. Experience the Waterfall in Greenacre Park, Midtown
The Greenacre park in Midtown East is famous for its 25-foot waterfall constructed from huge sculpted granite blocks. Built in 1971 by the Greenacre Foundation, it offers tourists a nice distraction from the busy streets of NYC.
Having received several awards for its design, the park has been placed on the National Register of Historic Places by the US Department of Interior. You can find everything about this exotic location on their Greenacre park website.
8. See the amazing Fort Tryon Park in Inwood
Get prepared to be amazed by these massive stone arches that look out of another century. The last standing remains of the Tryon Hall Mansion; these stone arches were built between 1901-1905.
Fort Tryon Park is probably NYC's most beautiful piece of outdoor artwork. An interesting fact about this park, apart from the marvelous stone arches, is that it is home to Manhattan's largest dog run. You can find the entire history of this park along with the public activities currently on offer on the Fort Tryon Park park website.
9. Whispering Arch of Grand Central Station
The whispering Arch in the Grand Central Station is another amazing hidden attraction in NYC. Well, this one is more like an open secret and is something you have to hear instead of seeing.
All you have to do is to stand facing the corner of the arches and ask a friend to stand on the opposite side of the arches. Now even if you speak in a normal tone, you'll be amazed to find that your voice will clearly be heard on the other side!
This neat acoustic trick is because of a clever design known as the whispering gallery. Because of its dramatic and unique method of communication, this spot is famous for marriage proposals.
10. Observe the Bird Habitats of Jamaica Bay Wildlife Refuge, Queens
Having saved one of the best spots for the last, we now present to you the Jamaica Bay Wildlife Refuge. One of the largest bird habitats in the US, it includes 12,600 acres of water, salt marshes, and upland fields.
Created in the 1950s, Jamaica Bay Wildlife Refuge is a great place to observe seasonal bird migration.
To Sum Up
Phew! That was quite a list.
These were some of the 'secret' places to visit in NYC that not everyone has heard of. By visiting these spots, you will be exploring NYC like a local, and that's really something!
---
---
TIP: In the past I published another article about alternative atractions in New York City. Check it out! NYC has a lot to offer beside the main tourist spots, trust me.
---
---
Have you been to NYC? If so, are you familiar with the places mentioned in this article? Tell me in the comments below.