Important travel items you should never travel without
So, you've finally decided to take the plunge and hit the road. You might have your whole adventure mapped out minute by minute or you could be taking a more laid back approach and seeing where the road takes you. Whatever your traveling philosophy might be, you're going to need to pack only the most essential items and the clothing that you will really need through your adventure. But, what should you class as essentials? Which items should you leave at home?
Packing for a traveling adventure can seem a little overwhelming and it's all too easy to overthink it. So, with that in mind, here I've gathered a list of the top items all travelers swear by. This isn't an extensive list, but it should give you a good idea of what you're going to need!
Important travel items you should never travel without
Technology
With the threat of theft and your expensive tech getting damaged, it's a tricky one to get right. You'll want to take photographs and have them displayed at home – check out hello canvas for great photo display ideas and rates – as well as having your phone so you can contact your family, and even your laptop so you can work whilst you're travelling (if you intend to). So, you'll need to invest in a good, sturdy carryon bag that can help keep your tech safe from bumps and knocks as well as something that's theft proof. It can even double as a day bag.
Don't forget all your chargers, electrical converters, memory cards and adapters!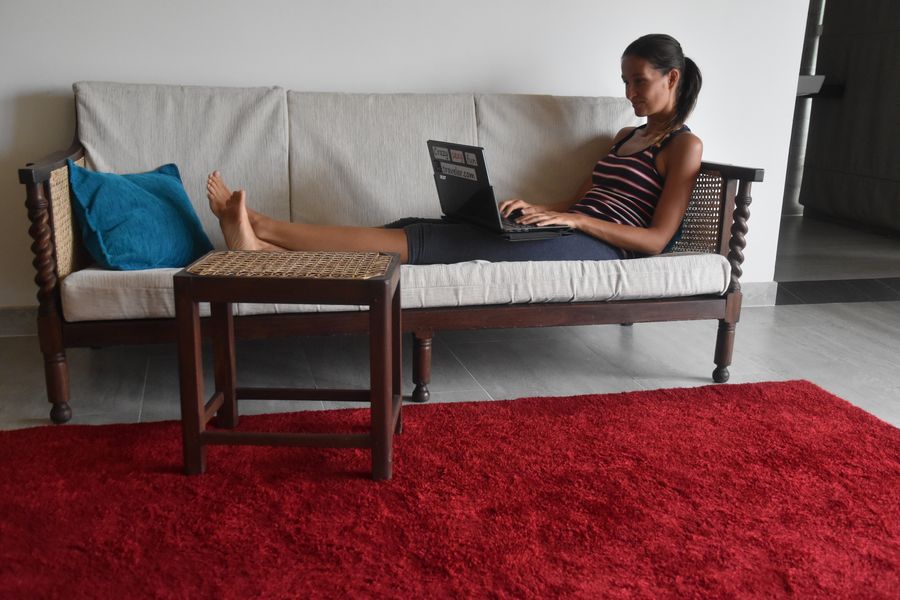 Health
Any experienced traveler will tell you, you need to be prepared for anything on the road. That includes sickness, accidents and emergencies. So make sure you have at least some of the following.
Your prescriptions – if you are taking anything, then don't forget them. But I recommend you not to be on pills as they are full of chemicals, and change your lifestyle, instead. 

A small first aid kit – plasters, gauze, bandages

Sunscreen and sunburn relief – preferably organic natural oil containing natural SPF factor (such as carrot seed oil, raspberry seed oil or avellana oil) for sunbathing and then after-sun natural aloe vera gel

Travel sickness pills if you suffer of travel sickness. Personally, I am lucky not to suffer of anything like that, yay
However, I recommend you to take care of yourself, eat healthy (preferably vegan, gluten-free and organic), do yoga and move a lot to avoid getting sick. There's nothing worse than feeling ill on the road, when you are there alone with no one to take care of you, and when you need to cancel or change travel plans.
---
---
TIP 1: here's 5 easy ways to stay fit when traveling. Did you know that besides blogging I am also a yoga instructor and healthy lifestyle consultant?
Check out my English ebook How to be fit (not only) traveling or its Slovak version Surova strava a cestovanie.
---
---
Personal items
Things like tampons and feminine hygiene products can usually be found on the road but if you're caught short on a remote island or unexpectedly run out, then most female travelers recommend taking a menstrual cup instead. These silicone miracles sit inside you like a tampon would but instead, catch the blood without any spillages. You simply empty the cu
And not forgetting…
Passports

Visas

Cash

Debit or credit cards – I prefer a credit card as it can be used everywhere (some places do not accept debit cards)

Travel insurance and all the necessary documents

Hotel information

Transportation tickets

Emergency contacts

Personal ID
---
---
TIP 2: Here you can download my ultimate travel packing list so you can be sure you pack all the essentialss with you. The list in a pdf format can be found in the end of that article.
TIP 3: Traveling somewhere? Here's my ultimate list of 20 things to do before each trip. Hope you'll find it helpful. I wrote it down so you won't forget anything important.
---
---