Summer in Armenia: tips for travelers
Located in the southwestern part of Asia, Armenia meets all four seasons with bright saturated colors, special aroma and flavor. But, of course, it is in summer when the country is at the peak of its beauty.
In summer in Armenia everything delights with bright and rich colors, the rays of the sun warm after winter coldness, and shop shelves are crammed with juicy fruits and vegetables.
At that time, the country offers a package of interesting options for guests. So those who want to choose a trip to Armenia and spend summer in this lovely country can get acuianted with some interesting tips for a memorable pastime:
1. Get in touch with the spiritual heritage of Armenia
Being the world's first country to adopt Christianity as a state religion (I learned about this when visiting Tel Aviv), Armenia admires with its ancient spiritual heritage and a huge number of monasteries and churches. Summer is a great time to go on an unforgettable journey around these holy places.
Modest and majestic, surrounded by mountainous and severe nature Armenian religious monuments will not leave anyone indifferent. We recommend going to the town of Echmiadzin (only 20 minutes -drive from Yerevan) and visiting the first Christian church in the world- Echmiadzin Cathedral built in 301. If the weather is clear don't miss an opportunity and be sure to visit the monastery of Khor Virap.
In good weather here you can enjoy a magnificent and breathtaking view of Mount Ararat. Visit also the objects of UNESCO in Armenia – Geghard cave monastery, Haghpat and Sanahin monasteries, as well as the ruins of Zvartnots temple.
2. Improve your health
Recently Armenia has become an attractive destination for people who want to improve their health or for so-called "medical tourists" who come for plastic surgery, heart surgery and dentistry. The fact is that the prices for such services in Armenia are quite low and the quality is high.
There are also number of good sanatoriums and health resorts in the country where all the necessary conditions are created for health improvement.
For example, we recommend visiting Jermuk resort famous for its mineral waters. High temperature water in the town contains a large amount of trace elements (chlorine, sodium, potassium, calcium, iron, fluorine, bromine, magnesium, etc.)
It is used to treat a variety of diseases: diseases of the digestive system, nervous system, metabolic disorders and many others. Another popular resort town is Dilijan. It is famous for its clean air filled with pine aroma – an excellent place for those with lung problems! Health centers are also concentrated in the picturesque towns of Arzni, Hankavan, Aghveran, Sevan, Tsakhkadzor.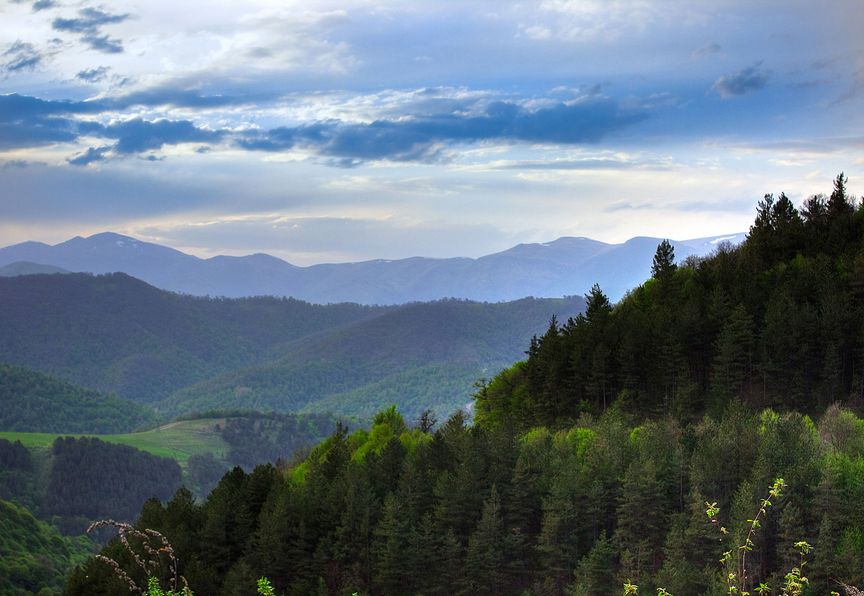 3. Enjoy active holidays
Armenia is suitable not only for cultural tourism lovers and those who prefer a quiet holiday close to nature. The country also offers interesting possibilities for active holidays and extreme emotions. On Lake Sevan you can dive, wind surf and ride on yachts.
Not far from the lake near the resort Akhtamar, paragliding flights are organized. Fans of trekking and hiking can conquer the mountain Aragats, hike to the Lastiver caves or choose interesting routes in Dilijan National Park.
4. Taste juicy fruits and vegetables
Summer is a time of bright and juicy fruits and vegetables in Armenia. It's a good time to stock up on vitamins. The favorable climate and abundance of sunlight contribute to the fact that fruits and vegetables in Armenia are very tasty.
Among all the great variety a symbol of the country is a golden apricot, which according to scientists is of Armenian origin. The season of an apricot starts in late June and lasts until mid-August. If the harvest was good the shelves would be full of apricots and the prices would be quite low.
From fruits Armenians prepare wonderful jams and delicious dried fruits, which can be found in almost any covered markets and supermarkets. Treat your friends and family and take dried fruits for them from Armenia – what could be better?
5. Stroll around night Yerevan
In mid-summer it is rather hot in Yerevan that's why you will rarely meet strolling people.
But in the evenings the heat subsides and the city gets alive. In the city center on the Northern Avenue, Republic Square and Abovyan Street reigns lively atmosphere, people stroll and chat cheerfully. At this time, cozy cafes and restaurants of the capital are also full of visitors.
From 9 pm on the Republic Square the famous singing fountains start their amazing and colorful show so beloved among both locals and tourists. With classical, national and modern motifs the fountains dance and change colors.
The show always ends with the song of Charles Aznavour "Eternal Love". The program is so fascinating, inspiring and romantic, that you will never get tired of watching it. No wonder that for many Yerevan residents and visitors the visit to fountains has become a nice tradition.