Where to stay and what to do in Rome
Italy's historic capital is one of the most popular tourist spots in Europe, and with a good reason. No other place has such a long and rich history. The amazingly preserved attractions such at the Colosseum, the Pantheon and the Trevi Fountain are among the best preserved glimpses into the past that you cannot see anywhere else in the world. So what to do in Rome?
Of course, this can be something of a two edged sword for travelers, and without careful planning, you can find yourself with a serious hole burnt into your wallet. Here are some tips for a trip to Rome that will leave you with memories to last a lifetime, without sending your credit card into the danger zone.
Where to stay in Rome
We have mentioned before about the benefits of all inclusive hotel deals, but in Rome, there is such a broad range of great restaurants, it probably makes less sense here. The key to finding a good hotel price is to book in advance, and there are bargains to be had if you seek out a nice boutique hotel in an out of the way spot.
Cassa Fabrini is a case in point, tucked away in a hidden cul-de-sac that even the locals might not know exists. Yet it is in the heart of the central district, just a five minute walk from the Spanish Steps.
What to do in Rome
Of course, there are the usual attractions such as the Colosseum and the Vatican to explore, but for a really special evening out, why not try a night at the opera? If you've never experienced it before, you might just be in for a surprise. The Teatro dell'Opera di Roma is an awe inspiring building in its own right, and plays host to some of the most famous classical operas ever.
Depending on the time of year, you could also consider an open air opera at the atmospheric ruins of Terme di Caracalla. Whichever you choose, the best plan is to book your Rome opera tickets well in advance via an agent in order to get the best possible price. 
---
TIP: check here for more things to do in Rome.
---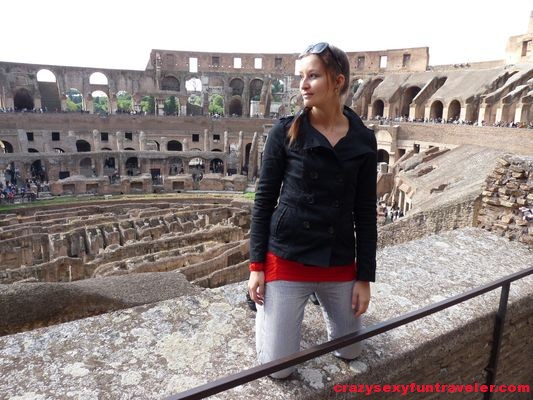 Vegetarian and vegan Rome dining options
Mention Italian food, and most people start to think of meatballs, veal and various other meals with a seriously meaty focus, but don't worry. There are some great options around, if you know where to look. Here are three of the best:
Don't be fooled by the name, vegetarians are not limited to the Margherita pizza at Il Margutta Vegetarian Food & Art on Via Margutta. The restaurant has around 50 delicious vegetarian dishes to choose from, and also doubles as a contemporary art gallery.
On Via Ettore Giovenale, So What is a vegan restaurant with a name that reflects the predominantly carnivorous food culture that surrounds it. A perfect place for a bite of lunch, with specials changing every day.

Orto is a vibrant restaurant that has a great range for both vegetarians and vegans. The prices are reasonable, whether you go for an a la carte evening meal or the excellent "all you can eat" lunch buffet.