13 things you need to know about Malapascua Philippines
I have been to many islands in the Philippines, but still missing maybe more than 7,080 😀
One of those islands I visited is Malapascua, which until now is probably my favorite filipino island. I spent 17 days there in November 2016 and so fell in love with it. 
What did I learn there and what should you know too?
13 things to know about Malapascua Philippines 
1. It takes a bit long to get to Malapascua island which is located 6.8 km North of Cebu island. To get there, you need to get to Cebu City by plane/ferry from other islands, then take a taxi/Grab taxi/Uber to the bus station, where you take a bus going to Maya, which is approx. 4 or 5 hours depending on the traffic. I recommend yellow buses with wifi which randomly works. And then take a ferry from Maya to Malapascua. It took me 11.5 hours to get to the island from Manila and I only got to Maya on time for the last boat of the day which should leave Maya at 5 pm.
2. Malapascua is a small picturesque island just 2.5 km long. The most-known beach is the Bounty beach on the Southern part were most of the resorts and boats are located. But I think that the Langob beach on the other side of the island is more stunning and not crowded at all. However, I got stung by a jellyfish there but haven't seen any jellyfish on the Bounty beach. 
3. Malapascua is
famous for its great diving sites
and many travelers go there to dive and/or snorkel. You might find it surprising but together with my friend Milan we did not choose this island because of diving as none of us is a diver. I've only tried
scuba diving once in Bali
and haven't dived ever since.
4. There is just 1 elementary school on the island (a green building) which gets overcrowded during the week days. Just outside of the main entrance, under a tree, we saw a group of parents on a Saturday morning with notebooks – most probably an outdoor parents' meeting. 
5. No cars can be found on Malapascua, only motorbikes which tend to horn to warn you when passing. Be really careful as they sometimes drive like crazy so I recommend you to stay on the side of the road/pavement all the time. There are no pavements for pedestrians so the motorcycles ride through all the roads and all little streets among the houses; basically through all the streets pedestrians walk, too.
6. I recommend to wear a reflective wrist band at dark and a flashlight/phone light, too so you can see where you are stepping. Especially when walking barefoot as I did all of my time on the island. Yes, I spent all the 17 days on Malapascua Philippines without shoes. Thank you, free foot massage 🙂
7. There were no ATMs when I visited in October/November 2016 and it's very difficult to exchange money (US dollar or Euro could be possible but not so easy.) So it's a must to carry Philippine pesos with you to the island. In some restaurants and hotels you can pay by card but they usually charge 5% extra. 
8. Malapascua locals are crazy about karaoke. It's very normal to hear locals singing or filipino or internationally well-known songs all around the island at any time of the day. We even saw karaoke in a street stall on a Sunday morning. They just really do not care when and where if they only have a mic to sing 🙂 Even when I was writing this article I could hear 2 different karaoke singers.
9. When my friend was waiting for me on Malapascua already, his first message was "OMG, it's such a village full of chicken and pigs" and he was right. It looked like each house has at least one rooster or even more if they participate in cockfights which have been popular all around the Philippines for a century already. You can watch cockfights in the village but as a vegan and animal lover, I do NOT recommend this cruel activity at all. Anyway, my initial point was that if you want to see real filipino life, Malapascua is the right place.
10. Since 1990's when the Malapascua underwater beauty started spreading around among divers, the locals have been making living mostly out of tourism, directly or indirectly; e.g. hotel staff, diver instructors, boat riders, waiters, shop vendors etc. 
11. Until 1990's most of locals were poor fishermen. Nowadays, many local fishermen still live in the same bamboo huts without changing their accommodation for more than 30 years. That's one of the reasons why you should walk around Malapascua island a lot to learn how the locals live.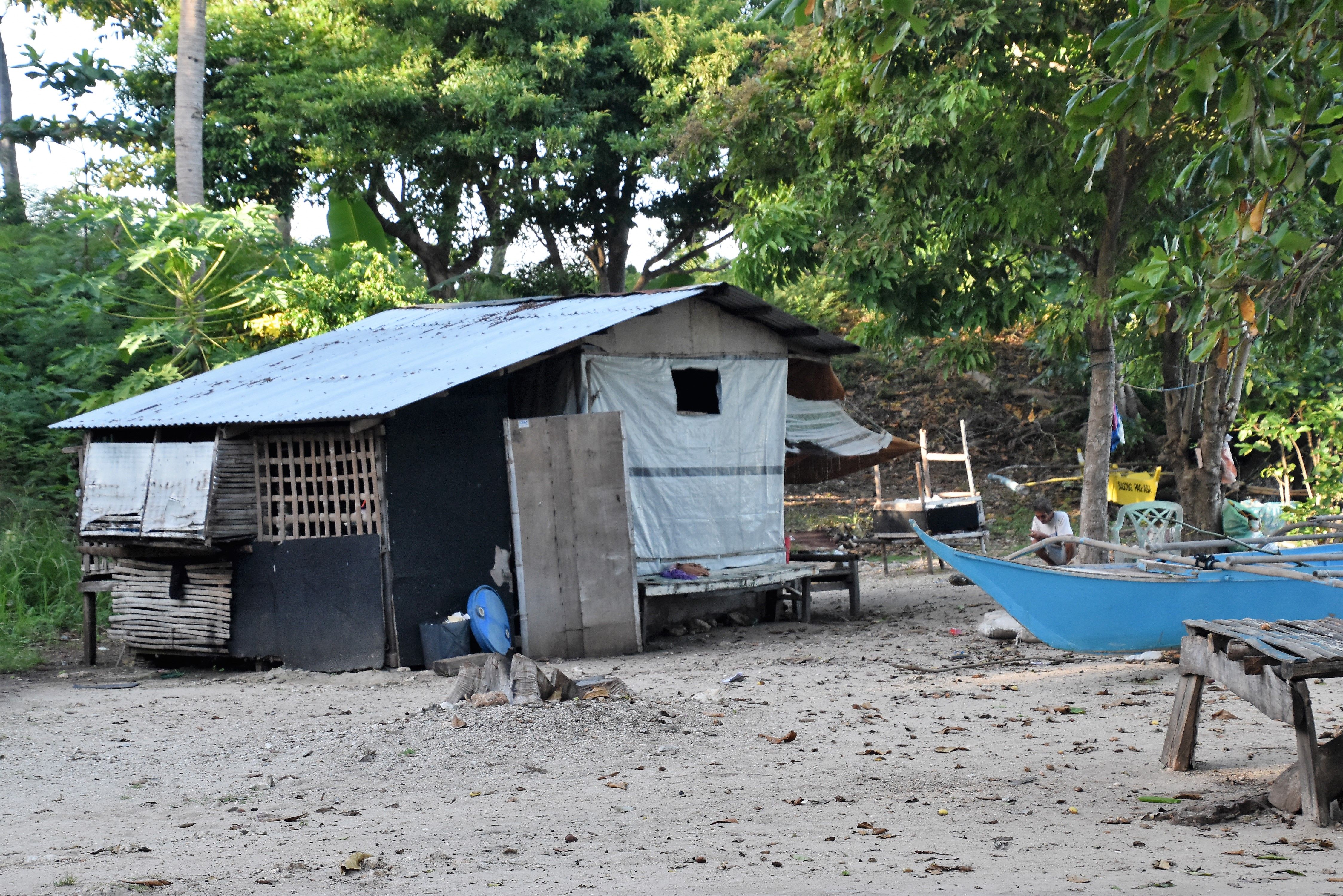 12. There's no real big grocery store on the island, only a bunch of small stalls spread around. Unfortunately, they are mostly selling loads of unhealthy stuff in packages, cans and bottles. Just some fruit (bananas, pineapple, mango, apples) and veggies (eggplant, cucumber etc.) can be found in some of them, nothing else not even close to healthy.
13. Loads of street dogs and cats wonder around the island but they are harmless. I have not seen any dog behaving aggressively at tourists at all. They will just look at you and pass, or not even that. Did you know that all those not pureblooded dogs and cats have cut tails on Malapascua Philippines?
---
---
TIP 2:
And if you are staying longer in the area, explore
Cebu island
as well. 
---
---
……………………………………………………………..
Did you learn anything about Malapascua Philippines due to this artcile?