Crazy Sexy Fun Traveler's best of travel 2011
This year my intention was not to write a post summarizing my 2011 travels, as I've posted about my 24 favorite beaches of 2011 and my best sunsets of 2011.  But then Jeremy from Budget Travel Adventures started this Best of Travel 2011 so I decided to participate.
Writing this post I realized how many posts from 2011 I still haven't written as there is never time for  everything 😀
Best Domestic Travel Destination
If I take domestic as Slovak, I think I am in love with High Tatras (Vysoké Tatry) mountains but the best place I visited in Slovakia in 2011 was for me Slovak Paradise National Park (Slovenský raj). It is full of waterfalls, rivers, amazing green nature, great views and perfect hiking trails. There I realized the landscape in my home country Slovakia is truly beautiful.

Best Travel Experience
This is a very hard one as I actually cannot decide between my love to animals (such as playing with howler monkeys in Yaxchilan ruins) and nature and my love to flying. But I think that paragliding and ultra light flight which were part of my adventure in San José Iturbide in Mexico. Both were orgasmic for me.
Best International Destination
In 2011 for me it was Mexico and just after it I think the Philippines holds the second place. Mexico has always been one of my favorite countries in the world so when I visited Mexico for the first time in March, I was permanently happy there for 3 months. I did so many different things in Mexico, I visited 14 archeological sites of Mexico, I was sunbathing on many different beaches, took a couple of boat trips, did some flying I love, had some animal encounters, met a lot of interesting people etc. Simply, Mexico is my love.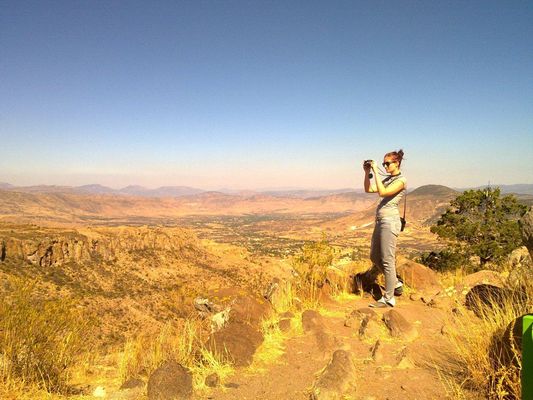 Worst Travel Experience
I think there was just one that I can think of right now. It was in the Philippines, when I flew from Manila to Puerto Princesa and then we were supposed to go to El Nido afterwards. It was the day after I found out my uncle died so I was really fucked (which I described in the post travel – running away from something?), I was sad to leave my friends in Luzon, my friend Jason missed his flight to Puerto Princesa, we couldn't get a van to El Nido and the whole day just went wrong. It was one of very few times when I thought "why the fuck do I have to travel and not to sit on my ass at home watching TV???" But in the end it turned out to be the best couple of days with my friends Jason and Franco!
Or should I say my worst travel experience in 2011 was when they fucked me and stole my laptop in my beloved Playa del Carmen?!?!?! Snif snif! That was definitely the most painful experience for me in 2011!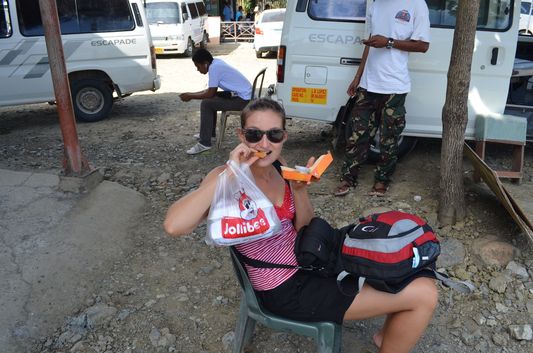 Most Embarrasing Travel Moment
Hm the only thing that comes to my mind now is when I finally decided to do scuba diving in Mexico. First there was a scuba diving school in Cozumel who wanted to sponsor my diving but I got ear infection so I could not do it and then in Cancún the same thing happened again. After a week of dealing with a different travel agency, they organized a scuba diving for me and the morning I was supposed to go, I got ear infection again and also sun allergy. It felt really bad to tell them I couldn't do it and so I wanted! In the end a couple of days after I only went snorkeling in Chankanaab National Park in Cozumel island.
Best Local Destination
In 2011 I spent quite a lot of time in my home town, especially when working on my blog and visiting family and friends. I have to say there is not much to do in Snina where I was born so I do things at home I don't do when I travel. But the nature around is something I fell in love as a child already. In August, we went hiking with my best friend as he came home for holidays at the same time when I was at home. We climbed the famous Sninský Kameň and did a hike around the lake Morské oko  but I haven§t had time to write about it yet. I loved it over there. I used to go there every year when at school.
Best Travel Lesson
In 2011 I learned a lot of things when traveling and about traveling. I learned to travel on a budget and still enjoy, or even enjoy more. I learned that it is not a lot of money we need to travel, but it is all about time. You will never have time to go everywhere you'd like to. There are just so many places I want to visit, so I have visit them all step by step. And as well I learned that sometimes you just have to sacrifice some things in order to be able to travel and you may lose your "best" friends but on the other hand you meet nice people every day wherever you are, such as the people I met in Mexico. They changed my life a lot and taught me that we Fucking Europeans are always complaining.
And most of all, in 2011 I learned my life is all about travel. I cannot live without it, nor I want to.