How cruise holidays can spark your adventurous side
Some (incorrectly) view a cruise as only being a holiday option for the elderly or people with young families; an option where everything is all in one place and all you have to do is relax. Although this can undeniably be a great option for both of these groups of people, it can also be a fantastic holiday choice if you're looking to explore your adventurous side. Here's why:
Perilous On Board Activities
Being on a cruise ship doesn't mean endless of days of simply sitting by the pool… although it can if you want it to.
Nowadays, cruise ships are stocked with on board activities, from relaxing to adventurous. Regardless of whether you're looking for a cocktail, a massage or a show, you'll find it on a cruise.
However, as well as these traditionally relaxing activities, there are options for adventurers, too. You can catch some waves on the wave machine, scale new heights with the climbing wall and, on some cruise ships you can even do sky diving. How much more adventure could you possibly require?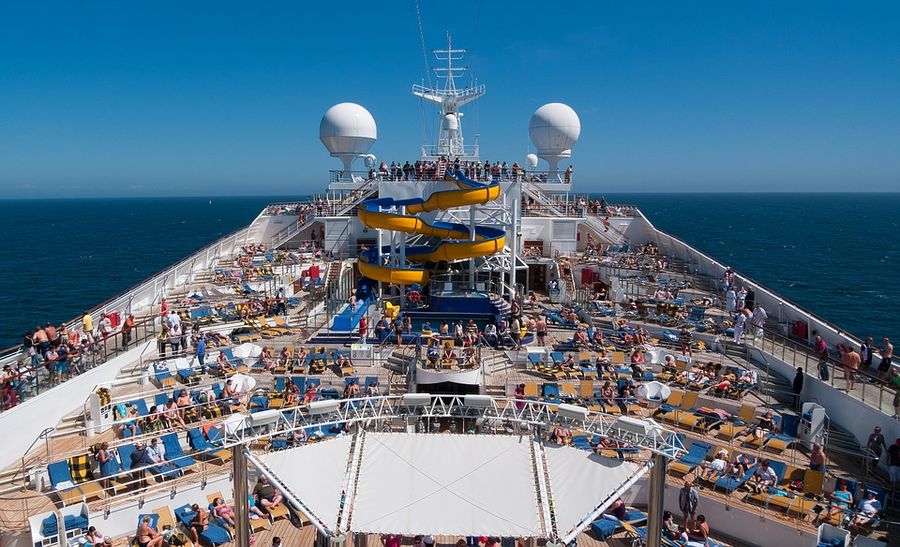 Multiple Destination Hopping
Plus, a cruise isn't simply heading out for a week in a destination like you would on a traditional all-inclusive holiday. Instead, when you're selecting a cruise, you can pick one that travels to multiple destinations and takes in as much as you like. It's not uncommon for a cruise around Europe to make as many as ten different stops, and Caribbean cruises often stop at almost all the islands.
It's not like you're stranded on board and you can head off and explore places you'd never normally venture to, discovering new favourite places. You'll be surprised with the wealth of options available from different operators, and you can tailor your cruise to suit your adrenaline fuelled tastes.
Take Part in Excursions
Plus, when you arrive at a destination, you have extra time to explore your adventurous side, and when the ship's docked you can travel as far and wide as you like before it sets sail again. This means that if you want to go paragliding, wind sailing, on safari or even bungee jumping, you'll have plenty of options to explore your adventurous side. Then, when you're back on ship, you can finally relax.
To conclude, cruises are the perfect adventure holiday. From on board activities that get the adrenaline pumping to on land excursions, you'll find everything you're looking for and more on a cruise.