Every place has something special
If you tell me there is a place in the world where you would never go because it is ugly, or nothing to see and do there, I would strongly disagree with you. Logically some places are more beautiful than the others, true, but in my humble opinion every single city, town, village, forest, desert, beach etc. has its little nice thing.
I bet that everywhere you've ever been to there is at least ONE, if not MANY things you like and make the place so special. I bet as well that THE thing/things can be different for each one of us – as many opinions as people, right?
So what is so unique about the places I've been to? Probably they are not fairytale places where I would like to settle down for the rest of my life, but for sure all of them have something I do like a lot.
For me, every place has something special: a traditional meal, picturesque nature, a modern restaurant, breath-taking view, white sand or light blue sea, a Gothic church, cute little cafeteria at the corner, a green-red-and-white-weird-shaped statue, a big tree in the middle of nowhere, a mountain-you-will-never-be-able-to-remember-the-name-of-but-will-always-remember-the-view-from and so on.
These are some of the countries I've visited and a bit from what I consider special about them:
SCOTLAND and its green grass, sheep and hairy cows

SPAIN and its siesta and fiesta


SLOVAKIA and its highest mountains High Tatras


NETHERLANDS and its bicycle lifestyle


SWEDEN and Stockholm archipelago


EGYPT and its history


CZECH REPUBLIC and its Macocha Abyss


PORTUGAL and amazing entrance to Porto


ITALY and its beaches


IRELAND and its cliffs (e.g. Howth cliff)


ENGLAND and its cute taxi

ICELAND and its waterfalls, beautiful nature and iceberg

SWITZERLAND and its mountains

FRANCE and view of Paris
BELGIUM and its chocolate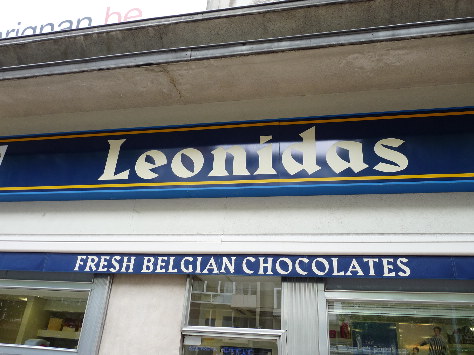 NORTHERN IRELAND and graffiti on buildings
TUNISIA and its Sahara desert
I will keep on visiting more places and trying to find the uniqueness everywhere I go as I honestly believe that every place has something special, the same as every person. I remember when I was still a child, once my parents told me "You are not normal" and my answer was "I know and I'm glad I'm not normal because there are so many normal people and to be someone in this world you have to be special in a way." So the same I wanna say now about the places, find something special everywhere. It is one of the reasons to travel.