Skimboarding in Costa Rica
Adventure expeditions, romantic escapes, all inclusive family vacation packages … of course you can have all of that in Costa Rica! But, what if I tell you that you can have an amazing skimming package too? Well, you can!
Skimboarding was born in late 1920′s when the lifeguards of Laguna Beach used to skimboard on pieces of wood. Today, is one of the most popular water sports everywhere, and Costa Rica is not the exception. There are more than 50 professional skimboarders there and a growing culture of skimboarding is taking place. And this doesn't have anything strange…do you have ever heard about the hundreds of beautiful beaches there are in this little country?
Well, that's why I am writing this, to let you know which beaches in Costa Rica you can't miss if you are a skimboarder!
Manuel Antonio
Besides being one of the most popular National Parks in Costa Rica, Manuel Antonio is also a great place for skimming. One of the advantages of this beach is that is one of the closest beaches to San José, 3 hours driving and 25 minutes in a local flight.
Playa Blanca
Even closest to San José – 1 hour and a half away – is Playa Blanca or "white beach". This white sand beach is a popular meeting point for skimboarders on weekends, because besides being a beautiful beach to just stay there on the sand, also has great waves.
Playa Prieta
This is a secluded beach, in the North Pacific Coast – a little bit longer from San José. Lots of fun waves to play around with and a beautiful landscape to enjoy when you are not into the water.
Bahía de los Piratas
"Pirates Bay" is located also in the North Pacific Coast of Costa Rica. Is an out-of-the-way beach, so it is almost impossible to see crowds of people there. In fact, there is just one hotel nearby. Skimboarders like it a lot because it's a perfect place to enjoy the beach and also have a relaxation time.
Drake
Located at the other side of the country, in the South Pacific. Drake Bay is a different place because most of the people that goes there are looking for real nature contact and a different experience, not only skimming. If you want to spend some hours with your skimboard but also enjoy the green, wildlife and the jungle in Costa Rica, this is the place for you!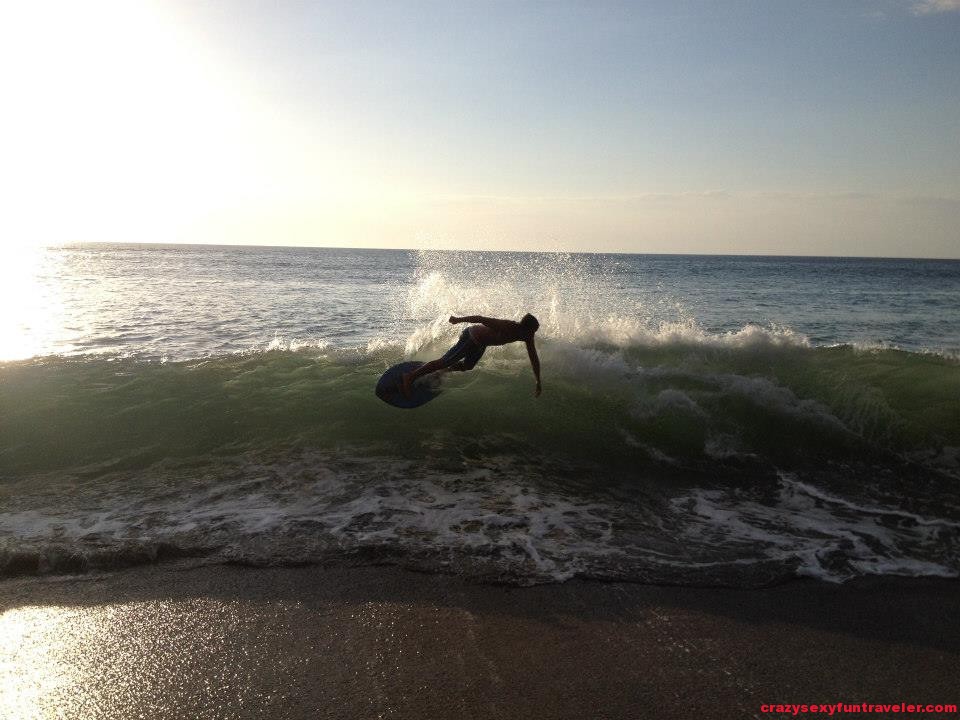 Maybe some of you have noticed already that Costa Rica is now probably my second favorite country in the world after Mexico and just before the Philippines. I am personally more of a beach bum so also check out the best Caribbean beaches in Costa Rica post I put together 🙂