A brief guide to Hong Kong
Although it's common to be under the impression that Hong Kong is one unified city, it's actually an archipelago of 260 islands. Hong Kong is a dynamic place that mixes Chinese tradition and modern indulgence effortlessly. On the South East of China, and in possession of a subtropical climate, this is a dynamic place to spend any vacation.
Hong Kong is a pricey destination and it's important for this beautiful place that you make sure you get your flights on the cheap.Cheap flights to Hong Kong can usually be picked up at various websites and they can be snagged for as little as Ł500 if you look in the right places. The secret is a quick research, making sure that you get take advantage of any limited time holiday deals.
This is a popular destination with Asian tourists and any place where skyscrapers and colonial buildings coexist peacefully is worth a second glance. Whether you want to ride the tram on Victoria Peak and soak in the panoramic views or bob across Victoria Harbour on a boat, this cosmopolitan wonder caters for a variety of tastes.
Sik Sik Yue Wong Tai Sin Temple and Tsim Sha Tsui Promenade are both great places to restore your sense of calm, either through meditation for the former or a calm walk with beautiful views for the latter.
If you want to escape from this sardine packed bustle then the majority of Hong Kong is, contrary to popular belief, countryside; giving you an opportunity to escape to nature. Whether you want to visit the world's tallest Buddha on Lantau Island or time warp to Lin Heung Tea House, this city will capture your heart. With popular shopping destinations including Causeway Bay and Temple Street Night Market, there is an abundance of activities available for every tourist.
Food is an undeniably vital element for Hong Kong, with celebrity restaurants opened by the likes of Gray Kunz and Joel Robunchon sitting next to small family run restaurants serving up modest noodle dishes.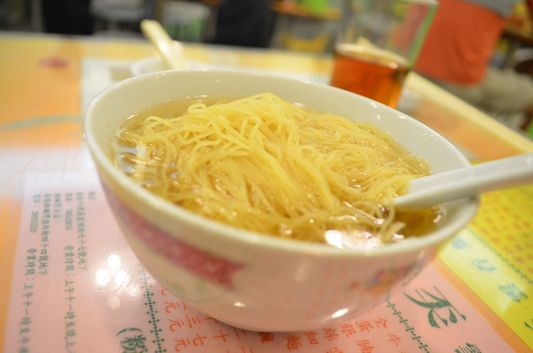 An expensive but therapeutic attraction involves having a soak in the Intercontinental on Kowloon with its three infinity pools all maintained at different temperatures and water that gives the illusion of merging with the ocean. Topped off with a breath-taking view and pool butlers who tend to your every beck and call and this is a must. If you wanted a cheaper beautiful aquatic experience then hop on the Star Ferry for spectacular views.
There is only one way to truly take advantage of this beautiful place though – a helicopter ride. The Peninsula Hotel located on Salisbury Road offers spectacular rides in a chopper complete with breath-taking aerial views. These can be arranged through the hotel itself or through Heliservices Charter Company. The tours themselves are relatively pricey at just under $900 for fifteen minutes of eye candy, but who can put a price on once in a lifetime experiences? There is no better way to see this buzzing metropolis than from above.
An unusual place, Hong Kong comes complete with its very own Disneyland, making it a city that woos the hearts of adults and children alike. Taxis, trains and buses are a not very expensive, but you will end up paying a lot when using the transport very often. Even though it is still affordable to get around this multicultural megalopolis.
Read about some surprising facts about Hong Kong and also a girl's guide to Hong Kong in my other articles 🙂