Avoid these common summer travel mistakes
Are you getting ready to hit the road for a long-awaited vacation? Or, maybe you're planning to fly to a faraway destination for two weeks of R&R on a remote beach. Whatever the plan happens to be, why not take some time before departure to do things right.
In travel talk, doing it right means taking time to research your trip, so you'll spend time efficiently. It's also about booking hotels and air tickets far in advance to save big on fares and rates. When you pay ahead of time, it's possible to save almost half off regular prices.
Other summer travel suggestions can save you headaches and hassles. Consider leaving pets at home, keeping a very close eye on your devices while out and about in a strange city, and taking the time to pack smart, so you don't feel bogged down with excess stuff. Here's how to get started.
Waiting until the last minute to book trips
Paying for summer excursions is much easier if you plan ahead. Even a month of lead time can be enough to snag major discounts on air tickets, hotel accommodations, and more. In most cases, it's smartest to take out a personal loan in order to pay for everything upfront and take advantage of the available bargains.
For many summer travelers, low interest personal loans are the perfect choice for financing a getaway. That's because loans are not only easy to apply for online, but they also put the financial power in your hands when dealing with tour companies, cruise lines, and airlines. This principle especially pertains to booking summer vacations at least four weeks in advance.
Not doing enough research
These days, those who don't do enough research before taking a vacation stand to lose money by paying too much for almost everything. That's mainly because the majority of merchants in the tourism niche prefer to be paid in advance to avoid last-minute cancellations. For travelers, every hour of planning is money in their pockets. Even researching how early to get to the airport will affect your budget.
Too early and you run the risk of overspending on food or gift shop items you do not need and showing up too late can cause you to miss a flight and have to pay to rearrange your travel plans.
By studying the available tours, hotels, airfares, and attractions in your target city, you'll be more informed and can better enjoy the limited time you have away from home. Likewise, during your research, you're bound to uncover some excellent bargains and discounts that can make a major difference in your personal budget.
Leaving devices unattended
If you read tourism blogs, it's apparent that the biggest complaint people have when away from home is the theft of digital devices. Whether it takes place in airports, at major hotels, on beaches, or on cruise ships, theft can happen to you if you're not vigilant. What can you do to avoid becoming a victim? Avoid taking a laptop unless absolutely necessary.
With smartphones and high-tech watches, never let them out of your sight, and remember to secure them in pick-proof holders when carrying them about during your explorations. Not long ago, cash was the most commonly stolen item in the world's top major cities to visit, but the new top target is smartphones. Consider purchasing a secure, wearable phone holster that fits safely and conveniently under your clothing.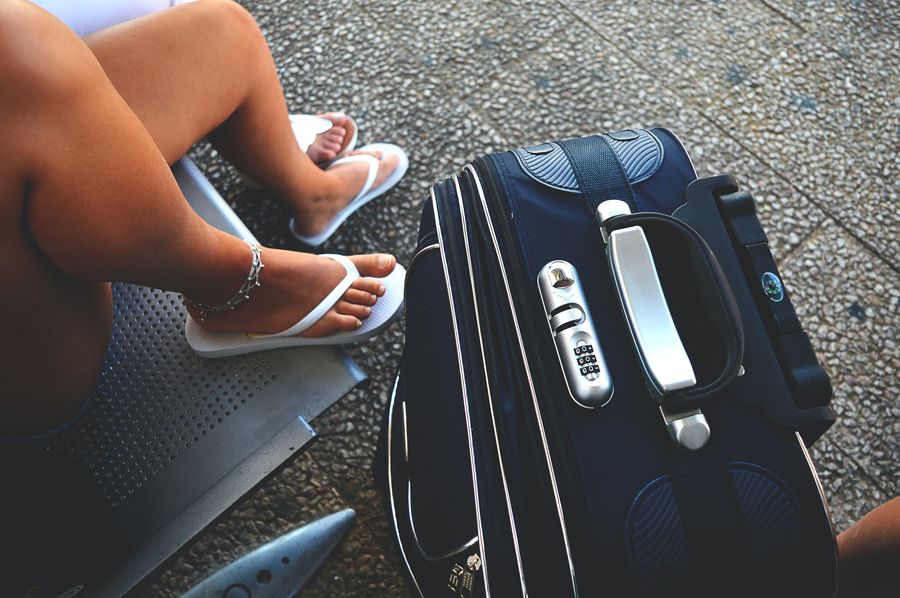 ---
---
TIP: Before your next trip, check the ultimate travel packing list to avoid forgetting something important 😉
---
---
Would you add any other common summer travel mistakes to complete this list? Please, share with us in the comments below 🙂