Madonnari in San José Iturbide and its people
When I made the first plan for my visit in Mexico, just to have more or less an idea which places to see, I have to confess, I had never considered San José Iturbide as the part of my list. I never heard of it before and unlike many Americans, Canadians or Europeans, I have always known a lot about beautiful Mexico since I was a child. But never thought of San José Iturbide as a touristic place that has something to offer.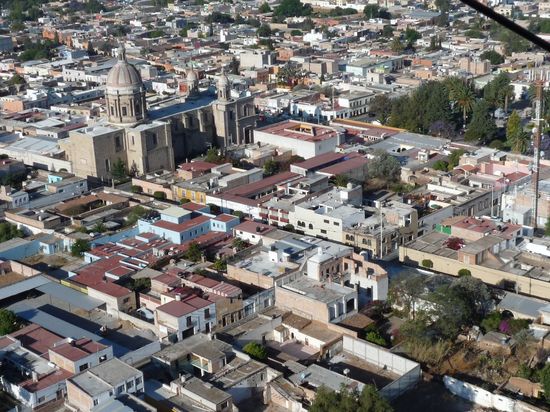 Until one day I saw on facebook by accident (it was a sign!) pictures of adventures you can do around San José Iturbide and I changed my mind straight away. I contacted very helpful Claudio Mendoza from Consejo Turístico de San José Iturbide and they planned my 3 days there doing the best things in the area. Many thanks!
SAN JOSÉ ITURBIDE, situated in the state of Guanajuato in the centre of Mexico,  was founded on the 5th February 1754 under the name of Casas Viejas (Old Houses) on a small hill called Loma de Pájaro. Its location is perfect – less than 3 hours to important towns, such as Mexico City, Querétaro, Guanajuato, San Miguel Allende, Morelia, Mineral de Pozos, San Luis Potosí etc.
In 1948 was pronounced a town. Half of the name of the town is after Agustín de Iturbide who spent 3 days here in June 1821. A couple of battles took place in San José Iturbide, then the mines started to decay, the agriculture became important, and then the town was reborn again later on due to the textil industry.
It is a small town where everyone knows each other. Absolutely safe to wander along the streets, and very quiet usually, unless there is carnival or Fiesta de San José, the patron of the town. Now, the fiesta – so called Madonnari in San José Iturbide took place in the centre of the town, on the 18 – 22 March 2011.
What I really enjoyed was a competition of religious images drawn by artists on the main road (the road was closed that day for traffic). People taking photos of the paintings, beautiful. Never seen this tradition anywhere else until now. The three best ones won money. Even the children were drawing some religious images outside the competition.
There was a market full of handicrafts, wooden things, animal heads, food, and many more hand-made souvenirs. You could definitely find here something of your taste.
Then in the afternoon the main garden became alive with the concert of the famous local group San Josón. I had such a great time during their concert, and for what I saw, I was not the only one; all other visitors had fun too.
And if there is not Madonnari in San José Iturbide when you visit? What to see? What to do?
The most beautiful historical monument in the centre is Palacio Municipal (Mayor's office) from 1821, called Casa Consistorial. The second main sight is neoclassic Temple of San José finished in 1875. What characterise it are 6 columns in front of the temple. Illluminated at night is even nicer. Then you can visit galleries of art and just stroll along the narrow one way streets.
I am so happy I did changed my plans and visited San José Iturbide. I will never forget the Madonnari, a lot of adrenaline, such as Tandem flight or Ultralight flight, absolutely stunning views of the mountains, temazcal in Eco Gotcha and of course the really friendly and funny people. SInce the first moment you will feel there like at home. No one looked weird at me like in some places in Mexico. Here people wanted to talk to me, were interested in my life stories, where I am from, were taking care of me and did anything they saw in my eyes.
And where to stay in San José Iturbide? I recommend the best hotel El Diezmo in the centre of the town. To eat, definitely visit very popular seafood and fish restaurant Chu'y Mariscos El Negro where I tasted the best fish with vegetable ever, accompained with live music.
This is cute, sometimes quiet , sometimes fiesta crazy San José Iturbide, its people and what it has to offer. I hope to come back one day as I fell in love with it. You should too 🙂
This trip was sponsored by Consejo Turístico de San José Iturbide. Thanks once again. However, all the opinions in this post are honest and just mine.