A boutique quiet hotel in Bratislava – Hotel Mama's Bratislava
Each time I am spending more weeks in my home town Snina, the Easternmost town of
Slovakia
, it feels like holidays to me. We always laugh with my mum who is so happy to have me there that she doesn't mind doing laundry, preparing meals for me and even doing all my dishes that we even started to joke about me staying at the Mama hotel (a.k.a. our apartment.)
So when I revisited Bratislava, our capital, yet one more time, it burst out laughing to find out there's a hotel named like that there. I simply had to stay and try its awesomeness.
I have to admit I'd never say the hotel services are so perfect if I just saw the hotel from the outside. It looks rather small and simple but then the amazement is even bigger after your first step inside.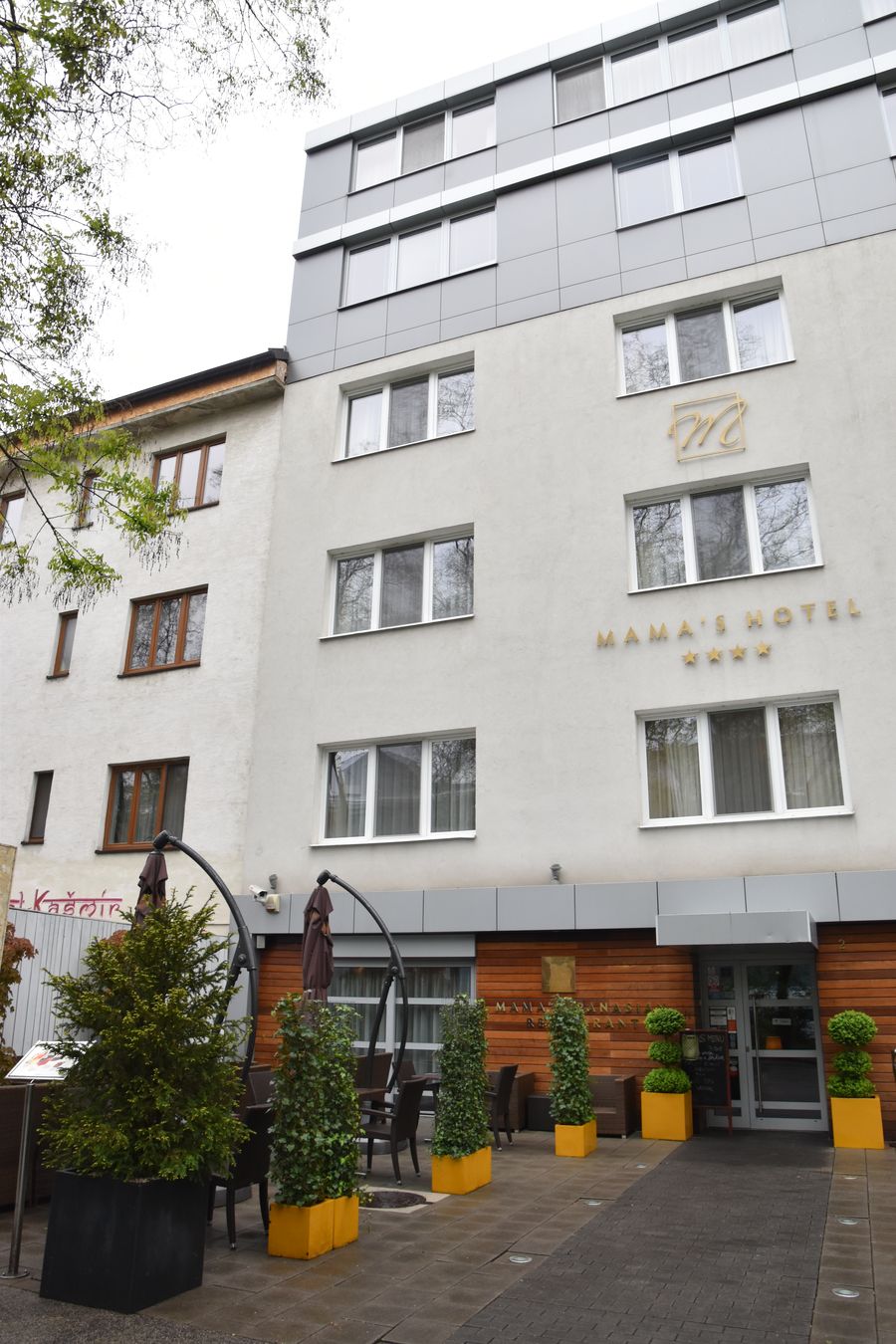 What I enjoyed at the Hotel Mama's Bratislava:
quiet location at the Chorvatska 2 street – it's not that far from the city centre. If you take a tram, it's about a few minutes but I personally walked each time to get some of minimum 10,000 steps I walk per day. Because it is located at a back street, it's very quiet and you cannot hear any loud traffic.
wifi was very good, I had no problems with uploading photos nor anything else.
bathroom – very cool rainforest shower with 2 more massaging jets. What an orgasmic massage it was! I just wish the shower was wider/bigger to enjoy it even better.
super romantic bed headboards are decorated with backlit natural stones. I've never seen this kind of luxurious light in any hotel in the world. WOW moment to see it for the first time!
Ecolabel ecological cosmetic products in the room – shower gel/shampoo and hand gel are both served in eco bigger bottles without parabens with reduced packaging waste and minimal impact on aquatic ecosystems. It's not that common to see hotels following this ecological rules in Slovakia (at least not that much as I'd love to see) which makes me appreciate even more when I am staying at one. The room signs are also asking the guests to reuse the towels.
3 different kinds of pillows (anti-allergy, hard and flix) – such a small detail always puts a smile on my face. I am not a fan of big hard pillows and can never sleep on one of those as it gives me neck pain. Seeing a smaller soft flix pillow made my short nights more pleasant.
swimming pool and dry Finnish sauna – the entrance to the pool is for free for all the hotel guests (good for families with kids thanks to the body water temperature); but it's 5 euros per person per 1 hour to get into the sauna. It's recommended to tell the reception one hour before you wish to use the sauna so they can heat it up. There's a little garden where you can relax on one of the sunbeds just outside of the wellness.
modern fitness centre – is also free for hotel guests
free buffet breakfast – at home I don't eat breakfast but my biorhythm is completely different when traveling. I always enjoy to grab some fresh fruit before leaving the hotel as I never know when I will be able to get some food in between the meetings, conferences and trips. I love to taste honey dew melon and pineapple for breakfast, both very sweet! There's also a selection of good teas and coffee, ham, cheese, pastry, cakes (the choco cake with mascarpone and raspberries looked delicious! Wish it was vegan!) and apple crumpets, and even energy bars and horalka (typical Slovak biscuits.)
Sushi restaurant – just next to the reception you can choose a table and try some Japanese sushi with a cup of tasty Japanese herbal tea or one of many exclusive Slovak wines. All hotel guests have 10% discount at the restaurant. The place is also great for family reunions or business meetings when you can reserve the whole restaurant or the room where the breakfast is served and enjoy some privacy without anyone else interrupting. I smiled when I saw you get a tablet to choose from the restaurant menu. Very modern, right?
you can order a Mobile massage or a Mobile spa treatment and get it in your room. Pedicure, manicure, yoga classes or even pamper parties for a group of friends are possible to order :)
English speaking guests won't have a problem at the hotel as the staff speak English, the leaflets in the rooms are in English and the website has an English option as well.
free tea and coffee in the rooms – each room has a water kettle
safety box, bathrobes, slippers, iron boards, and umbrellas are available in the room wardrobes
gorgeous mirrors and chandeliers at the hallways and rooms. The chandeliers look like disco ones but are very stylish and decorated with golden and metal-looking mosaics.
stylish above-standard mini bar in the rooms – half in the fridge, the rest on a closed shelf above the work table
37-inch Plasma TV with more than 50 TV channels and video games/Play TV
you can rent a bicycle for free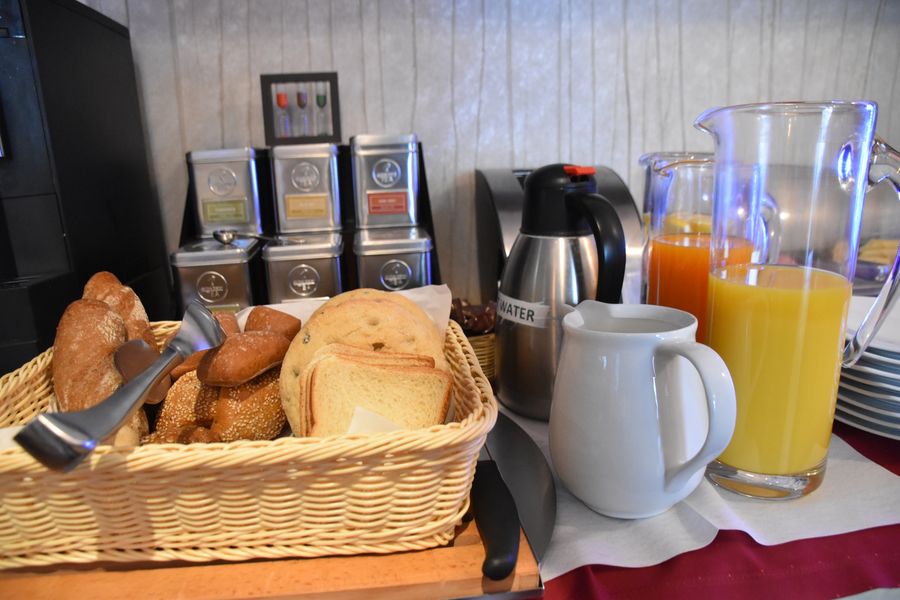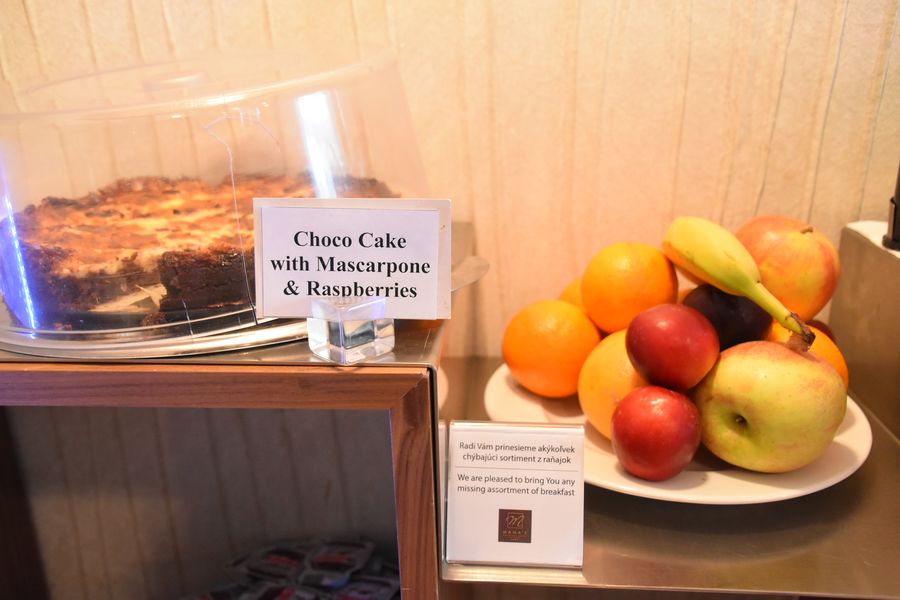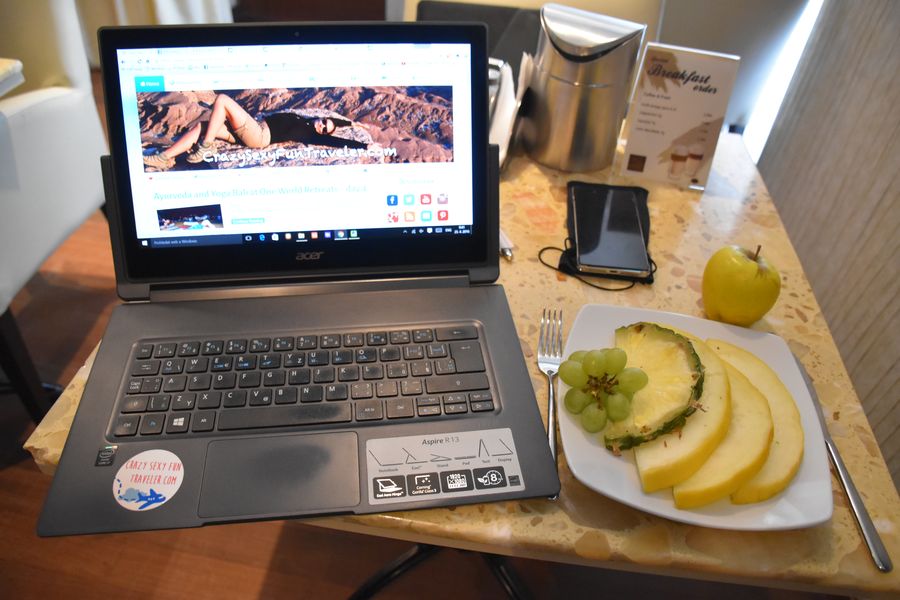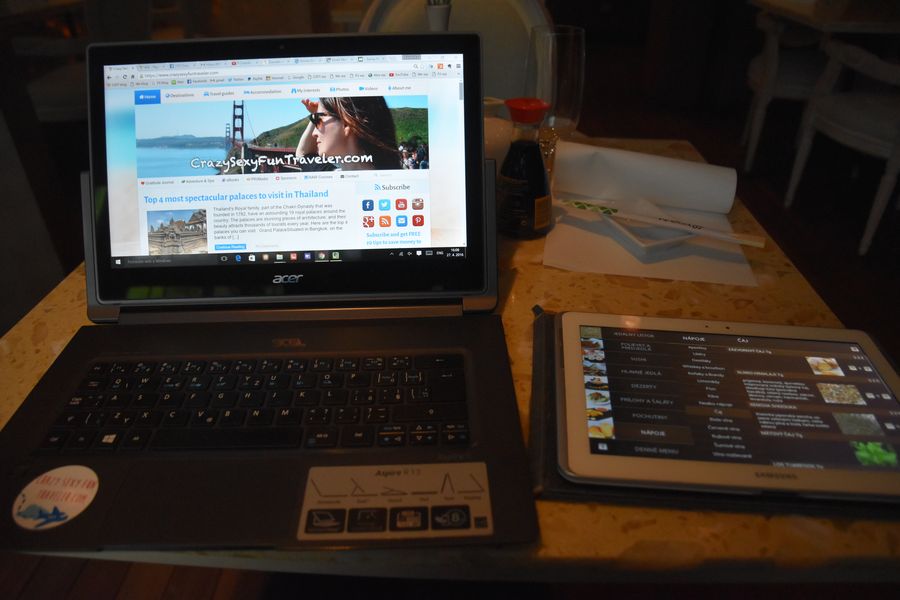 I am super grateful for being able to stay at this boutique quiet hotel in Bratislava. For more information, please check out Hotel Mama's website.