10 things to do in Salou Spain
Salou is a small Spanish town located on the Mediterranean coast 10 km from Tarragona and 112 km from Barcelona. There are 50 hotels in Salou mostly visited by other Spanish, English, Irish and French. The Germans, on the other hand, prefer staying at apartments and/or camping along the coast. Maybe you know about Salou from the Dutch movie and TV series named Costa!
I've been to Salou twice on the same trip to
Spain
after the TBEX conference in
Lloret de mar
, after visiting Tarragona and before taking my best girl friend to my
favorite city Barcelona
for the first time. 
10 things to do in Salou Spain:
1. Tourist train
– it's super cute and, I admit, very touristy to hop on the blue and white tourist train Trenet. The starting point is Placa Europa or you can jump on at any other stop along the way. The train will take you around the most know landmarks both in city centre and along the Coastal path. Here's more info about the
tourist train Salou
.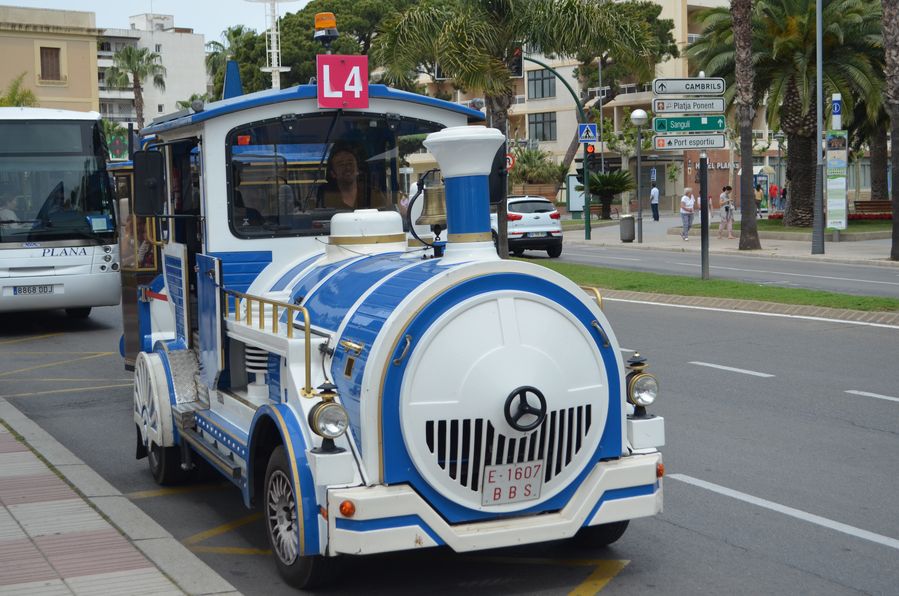 2. Rent a bicycle – Salou is one of the best coastal towns for both walking and/or cycling. The wide Passeig Jaume I with many palm trees reminded me of Barcelona and when I saw the street for the first time, I knew we had to cross it on a bike. Cycling it through became a daily habit for me and my best friend and we would take our bicycles, sunbathe on the beach and then go get some ice cream to regain the burnt calories. Doesn't sound bad, right? 
3. Creuers Costa Dorada boat trip
to the next town Cambrils – that was so needed! We took a boat trip to go to Cambrils, then walked there and came back on the same boat. It was a very peaceful experience and I loved just looking at the buildings along the coast, then at the waves, seagulls and other boats until we reached the port. I am a boat person and not taking a boat ride in an ancient Greek and Roman port would be a shame! More info about the boat trips are on the
Creuers Costa Daurada
website.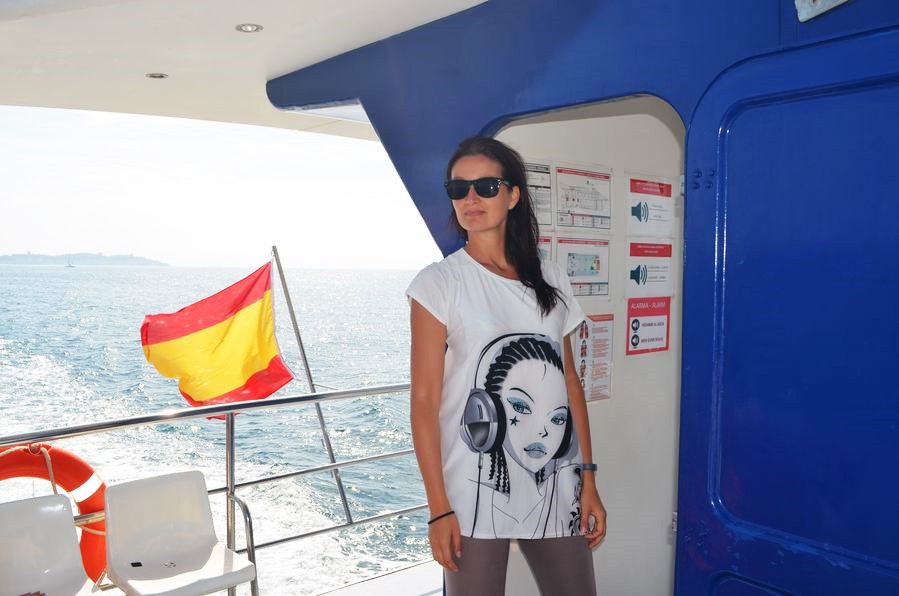 4. Sunbathe on the beach – in between all the activities around the town you simply need to find some time to relax, too. And what's better than sunbathing on the beach? The Salou beaches are surprisingly full of not only tourists, but also of locals who come here to play different sports, have a picnic with family or go for a swim with friends. And so we did, too.
5. Bosc Aventura zipline – up for some adventure (or hot Spanish/Catalan guides)? Then you should definitely spend some time exploring the Bosc Aventura park. There's three levels of difficulty to choose from. I dare you to try how balanced and brave you can be. No worries, security locks, harness and ropes will be provided for your safety. Even children love the ziplines there! You can even play paintball in the park once you finish zipline.
6. Shopping – I am miles away from being a shopaholic but when I saw the shops in Salou, I had to go in and buy some dresses. The prices are fine and you can find many trendy clothes there to take with you home as souvenirs or gifts for your loved ones.
7. Beautiful Spanish villas surrounded with palm trees – are you into history and architecture at all? If so, some stunning villas will take your breath! They can be found at the very end of splendid Passeig Jaime I (the other side from the city centre).
8. Stay at the Dorada Palace Hotel
– this is the place where we stayed with the girls for 6 days. It was a really nice experience, everyone working at the hotel was super helpful and smiling at us all the time even though we might have seemed like disruptive clients asking for too many "travel blogger" advantages. Shame it was still a bit cold to swim in the outdoor swimming pool but at least we could sunbathe on the top terrace. Hope the terrace jacuzzi is working properly again as when we were there it was closed unfortunately. However, the balcony view, the gym and most of all the all inclusive buffet meals made up for it. The cuisine there was really awesome and even me as a vegan (and other vegetarian bloggers that stayed there as well) could find loads to choose from. I remember we would spend half of each day at the restaurant stuffing our faces. Another plus point? Fresh orange juice would come as soon as the waiters saw us step into the restaurant. Thank you for the incredible service, guys!
9. La Ibense ice cream
– I wrote an entire super long article about our La Ibense visit as we could go and see the behind the scenes learning about the whole process of ice cream making. And if you haven't read it yet, go and have fun at
lick me like I do
post 🙂
10. Font lluminosa = luminous fountain is a very romantic way of spending an evening. I had goosebumps watching the fountain. So magnificent!
Bonus:
spend a day in the growing theme and leisure park
PortAventura
not so far from Salou.
For more information about what to do in Salou, please Visit Salou website.