Adventure in San Jose Iturbide
In a post in the past I already said why I visited and liked San José Iturbide so much – mostly because of its people, beautiful nature and adrenaline sports you can do in places very close to the town. If you like emotions and adventure, check out this post.
The diversity of the nature around San José Iturbide in the state of Guanajuato, one of the 32 states of Mexico (with the capital of the same name Guanajuato), gives you a chance to choose from many different activities. If you like some crazy travel and fun adventures, then this is the right place for you to visit. My four days in the area were full of adventures and adrenaline, I can still feel it running through my veins when I remember it.
Some of the activities to enjoy in the area of San José Iturbide are these:
camping
fishing
observation of fauna and flora              
rappel
ecotourism
trekking and hiking
mountain bike
paragliding in Centro Vacacional El Salto
more activities in Centro Vacacional el Salto, such as: two routes for mountain biking, rappel, zip-line, rock climbing, ATV circuits if you have your own ATV, trekking, astronomy meetings watching the stars with professionals, yearly event – Fly Guanajuato Encounter with many famous paragliding and tandem pilots   
recreative centre Aquabella
camping and aquatic park El Trébol
ultralight flight                  
hot air baloon flight
try temazcal a relaxing bath of the native Indians, spelled as well temascal or temaxcal e.g. in Eco Gotcha park where you will learn a lot about your life, how to be happy, that nice people with a good heart still do exist and that it is possible to have a happy life-long marriage
visit a Ghost town – Mineral de Pozos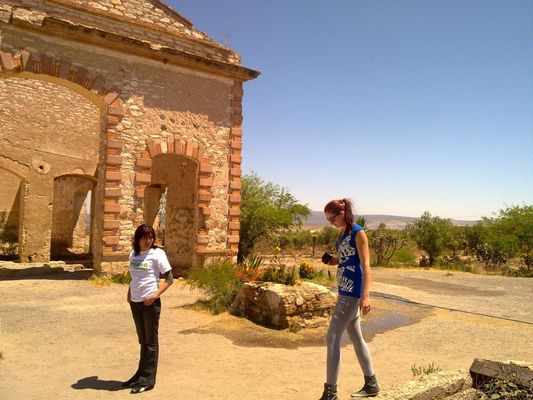 visit the bothanic parks
visit the Natural Reserves (CENTUDE or El Peral)
observe the Monarch butterflies migrating here every year from Canada and the US in huge numbers. It is a unique experience to see so many of them in one place just flying around you. They are beautiful. You can enjoy them usually from November to March before they fly back home. If you have time to travel through Mexico, there is a Monarchs Reserve in the state of Michoacán to visit.
Beside all this, you should just take time to listen to the stories of the locals about the valuable treasures hidden somewhere in the mountains and how they see the light coming from there (gold treasures) but no one can find it.
My Adventure in San Jose Iturbide trip was sponsored by Consejo Turístico de San José Iturbide. Thanks once again. However, all the opinions in this post are honest and just mine.