Holiday Destinations: A-List Style
Backpacking on a budget can be a lot of fun, but sometimes a bit of luxury goes a long way. With stunning weather, gourmet food and luxurious hotels, A-List holiday destinations are a must for anyone wanting some quality down time.  If you've ever wanted to holiday like the world's wealthiest, check out my favorites.
Holiday destinations: A-list style
IBIZA
First choice for those who like to relax hard and play even harder, the Balearic island of Ibiza offers a huge range of lively nightlife, luxurious hotels and unspoilt beaches. Many celebrities, such as Jade Jagger, love this place so much they have even bought homes there. Hire a car to visit the quaint villages dotted around the coast, or hit up the famous Ibiza clubs to get your groove on.
 Look beyond the party and you will find a very unspoilt island, full of untouched nature.
MIAMI
Best known for its famous South Beach, Miami was designed to attract people from all over the globe. With a tropical climate and warm azure waters, this beautiful seaside resort is home to some of the best Art Deco architecture in the world. Combining big city sophistication with gorgeous beaches, it is no wonder that celebrities love to hang out here. Check out the Art Deco museum or head to one of the many botanical gardens around the city. There are many reasons why Miami is one of top 5 destinations in Florida.
PARIS
Paris is a regular hotspot for A Listers who are seeking upmarket chic, divine food and couture fashion. Host to some of the world's most famous fashion events, the capital of France is frequented by celebrities such as Jake Gyllenhall and Kate Moss.
Host to some of the world's most famous fashion events, the capital of France is frequented by celebrities such as Jake Gyllenhall and Kate Moss. La Rue Montaigne is an obvious stop for fashion, but check out the Musée Deyrolle for some incredible taxidermy (Amanda Seyfried is a fan) and ensure you have a glass of wine at the fabulous Café Fiore (and Instagram it for extra brownie points.)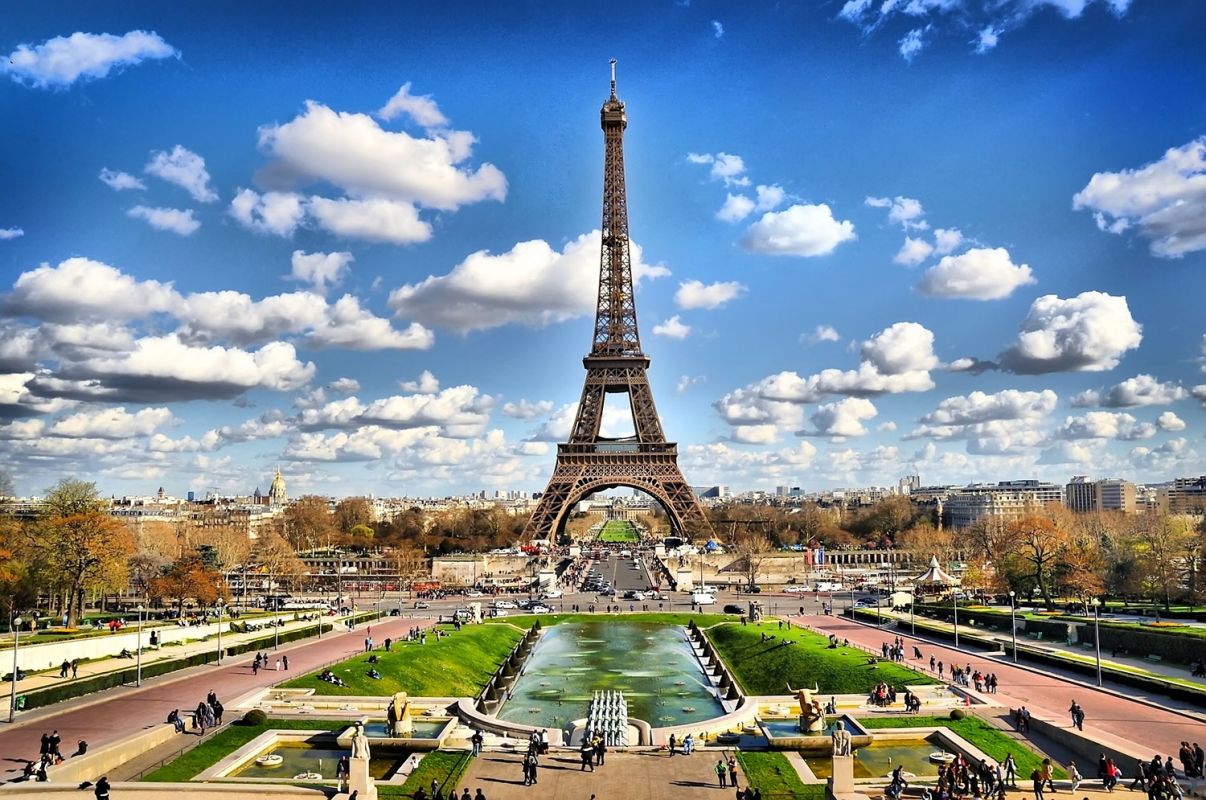 *photo credit: Wikipedia
MONACO
Monaco has a long history of being luxurious and exclusive. Based on the French Riviera, this square-mile sized constitutional monarchy is host to the famous Grand Prix which makes it a favourite for A Listers the world over. With multimillion dollar yachts, glamourous casinos and beautiful architecture, Monaco is a regular destination for celebrities such as Lewis Hamilton and Sir Roger Moore. If you're feeling fancy, visit the Opera de Monte-Carlo or even the Prince's Palace of Monaco!

On any given day, you'll probably spot at least one A-list celebrity strolling the streets of Monte Carlo.
BRITISH VIRGIN ISLANDS
Featuring stunning beaches, world-class diving and plenty of arts and culture, the British Virgin Islands offer an unparalleled beauty. Comprised of over 50 islands spread across 1,000 square miles, the best way of travelling here is by boat which makes it an ideal spot for celebrities looking to get away from it all. Check out the wild nightlife or indulge your taste buds in the islands' delicious gourmet food.