Snorkel in Chankanaab National Park in Cozumel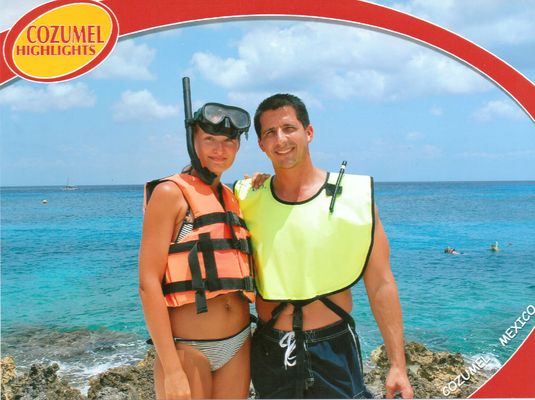 Me and my friend Alfonso took a day trip to Cozumel Island in Mexico. It was after I finally lost my fear of snorkeling thanks to Alfonso, so I was so looking forward to snorkel in the second largest reef system in the world.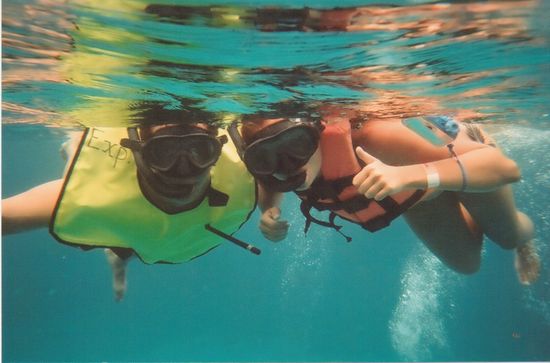 We visited Chankanaab National Park, got all the things we needed for the snorkel and Pamela, our guide, explained us everything and we got into the water.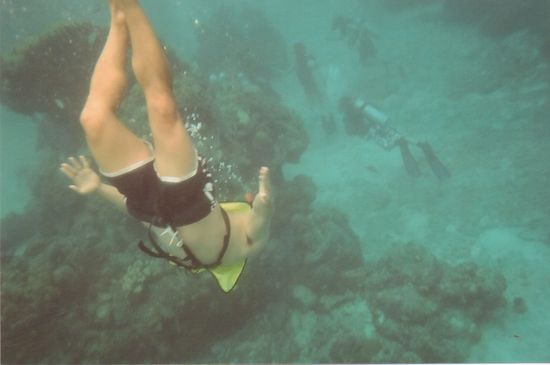 It was pretty deep and with many divers at the bottom.
But the water was clear so we could enjoy all the fish,  corals and stones.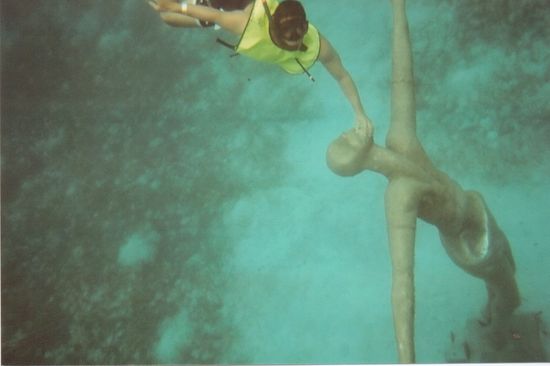 The bottom of the sea was covered with some statues, this is one of them.
I am so happy I did the snorkel in Cozumel because I still had a bit of sinusitis those days so I could not do proper scuba diving because of the pressure, but at least I had a great time during the snorkel.
My snorkeling in Cozumel was a press trip organized by the travel agency Explora Caribe Tours. Many thanks! However, all the opinions in this post are honest and of my own.