What life of a digital nomad is like
Working as a digital nomad is undeniably a dream come true. For those who have found a way to make a living on the internet, life is definitely always an adventure. Being able to set up a laptop anywhere in the world, conduct your business and then jet off to the next place gives you the freedom to get the most out of life and enjoy doing it.
Thanks to this lifestyle, I've been to 50 countries, however, working as a travel blogger is not so easy.
There are many practicalities to the digital nomads life that often go unconsidered, and sometimes it's not all as glamorous as it looks from the surface. Living on the road and being in control of your own work can be loads of trying and tiring, and although the benefits far outweigh the drawbacks, having a realistic view of what it entails is essential for anyone looking to embark on this lifestyle.
Freedom
One of the great, overarching factors that controls every digital nomads life is freedom; the freedom to go and do whatever you want, whenever you want. It's because of this freedom that most people choose this lifestyle, and essentially, it's their raison d'etre.
It was the same for me. I've always been a rebel and having a boss is not my kind of thing so leading a digital nomad life makes sense to me.
Being able to travel the world freely, while still making enough money to support your adventures, choosing your own working hours and days off and being completely in control of the amount you input into your work are all vital elements of the digital nomad experience. It's a lifestyle that is more than enviable for those working 9-5 office jobs or doing shift work. But living and working on the road is by no means as easy as it looks, a lot of work, dedication and precision planning is required to make this dream a reality.


Scheduling
Life as a digital nomad is all about the scheduling. The reality of the situation is, you're actually living two lives at once: that of a traveler and that of someone with a full time job. This means things can get hectic, and if you're not careful, you can lose track of your business or even run out of money. The best way to get around this is to have a firm schedule, which works no matter where in the world your job takes you.
Many digital nomads either work through the week and explore on the weekend, or work in the morning before going out sight-seeing in the afternoon and then returning to work some more in the evening. It's also important to make sure there's some leisure time scheduled in there as, when doing so much and working so hard, it's very easy to crash and burn and make yourself either ill or too stressed to enjoy yourself.
I personally go on day adventures and then write in the evening/at night. You know, I am an owl so my brain can focus more when it's getting darker.
I schedule many of my blog posts after having written them when I have energy/time and also schedule most of my Facebook statuses when exploring the world. It is really not so easy to be working online when there is so much to visit out there!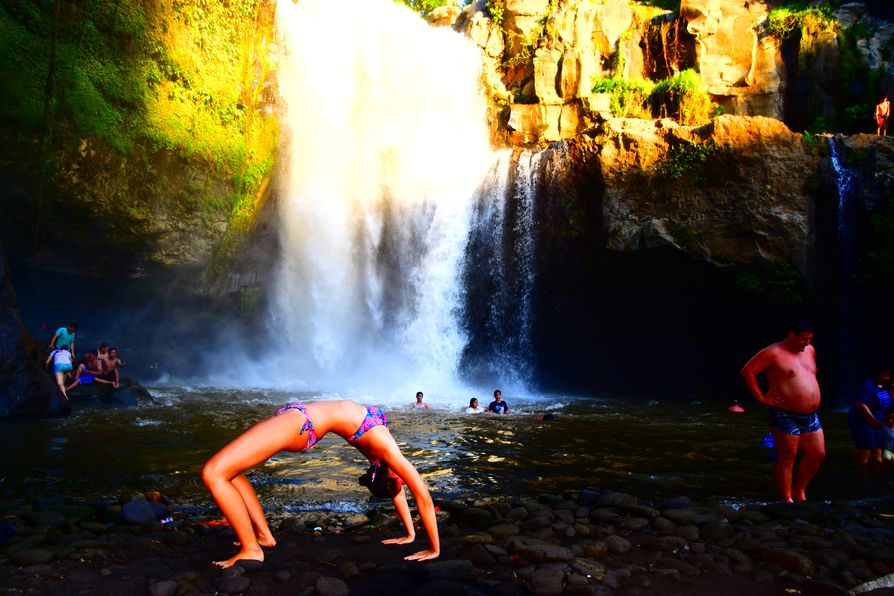 WiFi is King
Any digital nomad's best friend is WiFi. No matter where they are, the first thing they do is assess all the nearest WiFi points. They ensure they never stay in hostels or hotels without it, always include the WiFi add-ons that are available on trains, flight and bus journeys and make sure they only frequent coffee shops that allow you to connect.
This is because they use it for almost every element of their life — to work, to book flights, hotels and any other activities in the places they visit, to Skype loved ones back home and even to catch up on their favorite shows on Netflix during the aforementioned, ever-important leisure time.
However, it's important to note, if you are thinking of taking up this lifestyle, that most digital nomads have a good Virtual Private Network installed and use it whenever they access public WiFi. There are many reasons why doing this is important; it encrypts your data and protects your details, allows you to access the internet anonymously.
Home Sickness
As much as being on-the-go all the time brings numerous and priceless joys and life experiences, there is one thing that is sorely missing: your close family and friends. Even the most seasoned travelers aren't immune from bouts of homesickness. Being away from loved ones is always a difficult experience and it can be easily exasperated by the fact that it's hard to form long lasting relationships whilst traveling regularly because you're very rarely in the same place for long. Similarly, the varying time difference all over the world mean that even Skype/Viber/Whatsapp/Facebook calls can very often be difficult to arrange and easy to miss. You simply need to sacrifice loads of things if you want to travel.
However, there is also a positive of being away from your loved ones as a digital nomad; although, it's more a positive for them. They get to come and visit you in exciting places all over the world, and you get to share some of your best traveling experiences and memories with them. E.g. my mum spent 2 weeks with me on a cruise around Russia, and my dad 10 days in Amritapuri ashram in India.


Staying Healthy
As previously mentioned, life as a digital nomad can be extremely strenuous, especially on your body. Not only are you exposing yourself to new diseases that your immune system has never seen before every time you go to a new place, you're also being bombarded with constant jet lag problems and even potential stress related illnesses from trying to balance work and travel. One of the most important ways to avoid getting really sick is to make sure you're taking care of your overall health. Every digital nomad should set themselves a simple daily workout routine that they can definitely achieve no matter where they are, even if it's at an airport. 
Personally, I try to walk everywhere I can, swim whenever possible and do yoga at least 20 minutes per day. To find out moe about this, check out my How to be fit when traveling upcoming ebook 🙂
Alongside this, it's important to make sure you stay on top of your diet and don't give in to the temptation of all the rich delicacies of the local cuisines that are available too often. Although this point is rarely brought up when considering life a digital nomad, it's extremely important to take into account to ensure that everything runs smoothly and your lifestyle can continue being the dream-come-true that many perceive it as.
There are many misconceptions about life as a digital nomad, and many elements that most people fail to consider. Yes, in part it is as glamorous and exciting as you would imagine, but it's also a lot of hard work and dedication. If you think there's anything else that should be added to this list or want to share your own experiences working on-the-go, then be sure to leave a comment below.
If you are interested in digital nomad life topic, then check out also 14 lessons I've learned from travel blogging.