Quick tips for solo travelers in Barcelona
Traveling alone to Barcelona? Firstly, be reassured you're heading for one of the friendliest cities in the world. Despite the language barrier (in case you don't speak perfect Spanish or Catalan), you will feel welcome in almost every interaction.
Personally, I have visited Barcelona more than 20 times, for sure. Mostly, I wandered around "Barca" on my own. And no matter how many times I've been there, the city keeps offering me new places to visit and new experiences to remember. Just bear in mind to always be mindful of your surroundings.
Tips for solo travel in Barcelona
Barcelona city breaks are also very laid back, and you'll find just being in the city is often enough of an experience, without rattling through a sightseeing bucket list.
But there are a few tips that can help make your time in the city even easier. Read on for some handy hints for the first timer in the Catalan capital…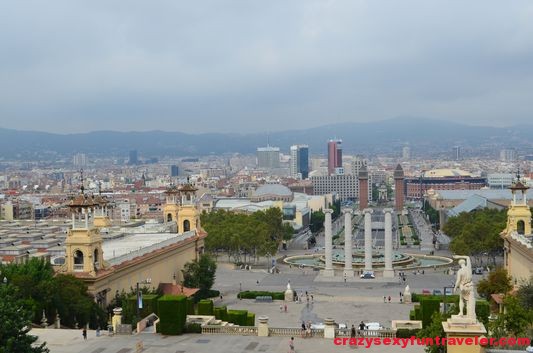 Where to stay in Barcelona
Because of its great Metro system, make sure your hotel is near a stop, and you'll have your vacation cracked. To be honest, transportation in Barcelona is quite ok but I always prefer to walk around. La Ramblas and the Raval, 2 of the top 30 hot spots in Barcelona, are both popular choices with tourists, but for this reason their restaurants and hotels can charge a premium, without always delivering a quality experience.
Instead, consider a neighbourhood like Eixample. Close to the University, there are still plenty of great places to eat and drink, but you won't be pestered every morning by street entertainers, and unsavoury propositions at night!
If you are looking for a nice hostel in Barcelona, consider Casa Gracia hostel.
Where to drink in Barcelona
There are some great places to relax in the city. If you fancy a cocktail, don't walk past the entrance to the basement Bar Milano – it's easily done. To the backdrop of sultry jazz a waiter will rush you over a dish of snacks. Order the Picasso cocktail for a luminous green, frosty treat.
Or, if you prefer to trace the footsteps of the great artist, make for 4 Gats on Career Montsio for a bohemian, but touristy, cup of coffee.
For live music, Jamboree in the Placa Reial mixes improv jazz, hip-hop and a few notable DJs. Take in a jam session, and it's likely you'll also meet some similarly-minded people. If you don't, you can always quietly blend into the background and just enjoy the music, as it's pretty dark inside.
Safety in Barcelona
Generally a safe city, the main gripe about Barcelona is pickpockets. Exercise a little common sense, and you'll be fine. Keep your cash in a money belt under your clothes, especially when visiting tourist hotspots like the Sagrada Familia and Las Ramblas.
Unfortunately, I've seen loads of tourists getting robbed both on the streets and at the beach so really keep an eye on your stuff all the time. To be honest with you, if you learn swear words/"I'll call the police/"I do boxing/Leave me alone" in Spanish, it might be useful. At least it always helped me personally to scare away the potential thieves.
Don't carry anything of worth in your handbag, and keep passports and extra cash locked securely in your hotel safe. Finally, don't dress like a tourist! Ditch the shorts, floppy hat and oversized T-shirt. Instead, keep it low-key with comfy jeans or chinos. And use 100% natural sunscreen oil … exposed pink flesh is both painful, and a beacon for pickpockets!
Barcelona tours
I you are going to visit some Barcelona highlights, I highly recommend you to book the tickets online to save time, and in most cases also money 😉
You can book the entrances to Barcelona attractions below:
There's many things you can do in Barcelona. For many of them, such as museums and other attractions, you would need to wait in line for quite some time just to buy the ticket in person. If you'd like to skip lines, you can book your passes here online to save time. All you will need then is your mobile phone so no printing of documents needed. I recommend you to do the following while in Barcelona:
---
---
TIP 1: In another post I listed at least 10 reasons why Barcelona became my absolutely favorite city in the world. If you are still not sure if to visit the Catalonya's capital, go have a read.
TIP 2: When in Barcelona, you should definitely visit the Montserrat mountain too. More than 2 million people go there every year. It's such a unique place, trust me!
---
---
Do you have any more tips for solo travelers in Barcelona? If so, don't be shy and share them in the comments 🙂