Penzion Zdiaranka – where to stay in Belianske Tatras Slovakia
If you are visiting Belianske Tatras, which is the Eastern part of the High Tatras mountains in Slovakia, then I recommend you to stay at Penzion Zdiaranka. Penzion in Slovak means guesthouse. Zdiaranka is a 3* guesthouse with really great services, tasty food and unforgettable views. You know that I usually don't stay at guesthouses but I prefer luxury wellness hotels. So if I stay at a guesthouse, it means I'd heard great things about it and it must be good. And frankly, Penzion Zdiaranka exceeded my expectations. Just have a look below.
What I liked at Penzion Zdiaranka 
Our room was pretty, decorated with wood and other natural materials. The best was the balcony from which we could see the Belianske Tatras. I loved to wake up and walk to the balcony and the same thing before going to sleep. So unique to see the Tatras so close to my room! The area around the guesthouse is very picturesque and I'm sure it will stay in my memories for a long while.
Vegan food – it was the biggest surprise to get to the guesthouse, check in, go for dinner and see the meals they prepared for us. I told them beforehand that we follow gluten-free vegan diet so they knew it. But we didn't expect the meals to be so delicious! I really have to give compliments to the chef who made 4 amazing dinners for us, each one was different. We had spaghetti with green herbal pesto, chickpea goulash with rice, fresh salad with soya, and tofu with veggies and rice. And loads of fruit, and a different veggie soup every night, too. So much food and even included in our stay together with breakfast. And for breakfast the waiter gave us more things to choose from as well. If you follow a special diet, just tell them beforehand and I am sure they will try to accommodate your needs as much as they did with my vegan diet.
Lovely staff – they were all very pleasant and helpful. The waitresses at the restaurant were so nice, always smiling. They took a good care of us, indeed. This kind of treatment at a big 5* hotel is kind of a must but in a 3* guesthouse it's a bonus; something unexpected. I was very pleased with how they treated us so I give them a big thumb up for that :)
Wellness – there's a jacuzzi, swimming pool and dry Finnish sauna. Spending time at wellness after hiking and exploring outdoors was a perfect way to relax. I was really happy to be able to swim in the pool and also get a back and neck massage with the water jets.  The pool is 9 x 8 m so quite fine for swimming if it's not overcrowded :)
Jacuzzi with a view of the Belianske Tatras was probably my favorite part of the hotel. Every day we would spend at least 30 minutes in jacuzzi looking at the mountains. Hot water, bubbles, picturesque view and silence? Oh yes! Who would not enjoy that? And also observing clouds that were passing by so quickly and occasionally covering the peaks was very gratifying. If you are following me on my social media, then you know about my cloud obsession. Clouds make me happy and seeing so many clouds from the jacuzzi made my heart melt. 
 

 

Pozrite si tento príspevok na Instagrame

 
Overall, we had an incedible experience at Penzion Zdiaranka and I have to honestly say I was amazed by vegan food and the attitude of the staff members. However, there's' something I'd improve. Wifi was quite slow so sometimes I could not work online but it makes sense due to the close proximity of the mountains. And most probably bad weather and strong wind made wifi even slower. But you know, go there to relax and not to upload photos and work online as I did :) And second thing, as they can prepare really yummy vegan food, I believe they should make it part of their menu. I understand that the menu is quite traditional but I am sure they would have more vegan and vegetarian customers and those with allergies if only they offered those meals for everyone. This is actually a compliment from me as the meals were finger-licking!
What to see in Zdiar
Go for a walk. Zdiar is a lovely village full of traditional folklore houses. Some of them are dark with windows painted red, blue and white. Many houses are decorated with white ornaments and carved wooden balconies and doors. It's so pleasant to stroll around.
 

 

Pozrite si tento príspevok na Instagrame

 
Zdiarsky dom, translated as Zdiar house, is a museum with folklore artifacts and costumes. Unfortunately we didn't have time to go for a visit but I've heard you can even try the costumes on you. Must be fun. Next to the museum there's also a gallery with different paintings and a restaurant next to it. We even saw a stage behind the museum where different events take place. 
Strednica point is located just above Zdiar village. You will see it from the main road where you can park the car or even walk up there from Zdiar. Strednica offers amazing views of the Belianske Tatras. You can go hiking there, skiing or just to the beginning of the hill to contemplate with the mountains in front of you.
Skiing is quite popular around Zdiar. I'd say it is more of a winter destination than a summer one. We were there in the end of September so rather in the low season but the guesthouse was almost full anyway. It only means it's a famous place to stay throughout the year. I am not a skier but from what I've heard Zdiar looks like a perfect skiing destination.
---
---
TIP: 
If you are thinking of visiting my home country but you are not convinced yet, I hope my article about
10 reasons to visit Slovakia
will help you make your mind.
TIP 2:
In case you get bored of little villages or skiing in Zdiar and its surroundings, then go to Poprad located half an hour away. Here's
10 things to do in Poprad
. Trust me, there's a lot more the city has to offer than just being the entrance to the High Tatras :)
---
---
***Thanks so much for all the staff members who made my stay unforgettable. For more information, visit Penzion Zdiaranka website.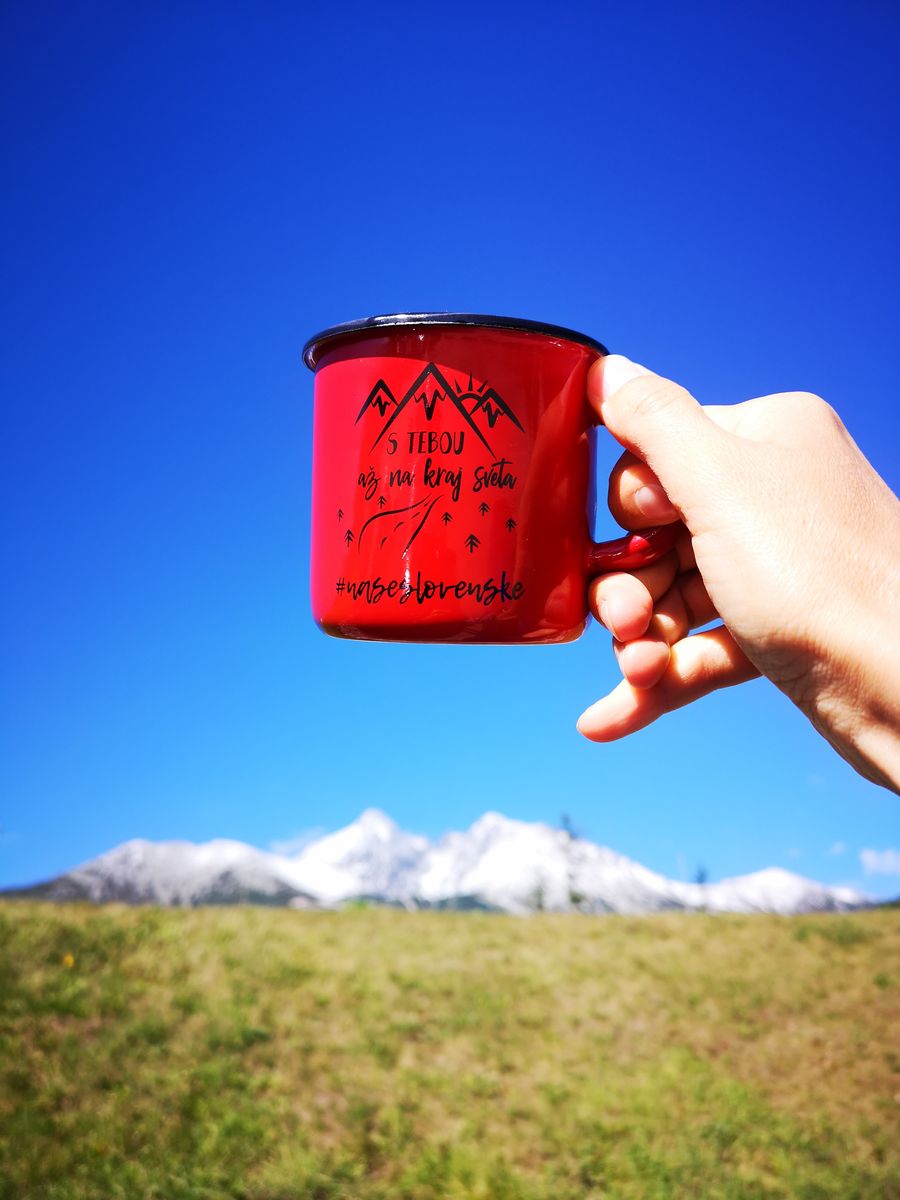 Now I am traveling with a few cups like this one. All from NaseSlovenske :)