30 things to know about Aland islands Finland
On my last Stockholm visit in July 2015, a morning
Viking Line Grace
cruiseship took me with a group of other bloggers from Stockholm to Aland islands and in 5 hours we anchored in Mariehamn, the capital of the Aland islands. The cruiseship uses special gas which is better for the environment. As I've noticed, both Sweden and Finland are very eco-friendly.
I have to be honest with you saying that I had never heard of Aland islands until I was invited on a trip to Finnish islands half of which was exploring Aland. Which means that everything I learned about the islands was pretty much new to me, most of which came in as a surprise. 
We both started and finished our visit on the main Aland island, the Fasta Aland which is 50 km long and 45 km wide.
Planning to pay a visit to Aland? If so, read the following points first :)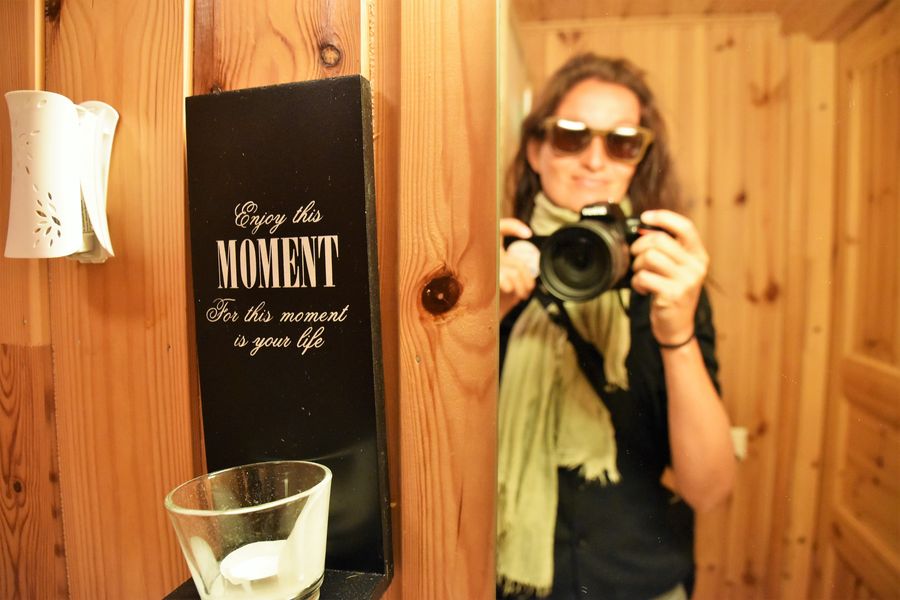 30 things to know about Aland islands Finland:
1. 6,700 magically named Aland islands are situated just 38 km from Swedish coastline in the middle of the Finnish archipelago but do not feel so Finnish (keep reading to find out why). I heard there are 20,000 islands altogether but "just" 6,700 of them have a name as of now.
2. The islands form the smallest Finnish region but also the only monolingually Swedish-speaking region of all Finland. The real Swedish name is Åland islands pronounced as [ˈoːland]. The original name Ahvaland means Land of water/Land of rivers in Proto-Norse language.
3. Mariehamn is the only "town" on Aland and was founded in 1861 by the Russians. It was named after Maria Alexandrovna of Russia whose memorial statue is situated in the city centre. All the ferries get to Mariehamn town which is located in Southern Fasta Aland. Fasta Aland is the most populous and largest Aland island and also the 3rd biggest Finnish island. 
4. Aland islands are strategically a good place so many nations fought for them over the centuries. Aland were always part of Sweden and then belonged to Russia since the 1809 war. In 1917 Finland declared itself an independent republic and since then the Aland have been part of Finland.
5. Many shipping companies can be found on the islands. Only 29,000 inhabitants live in Aland islands (less than in my little home town Snina in Slovakia!) out of which approx. 13,000 live in Mariehamn town.
6. More than 2.5 million visitors come to Aland each year, mostly from May to September. At least 63 out of the Aland islands are inhabited.
7. More than 15 ferries come daily to Mariehamn from Sweden, Estonia and other parts of Finland which makes the islands easily accessible for tourists.
8. There's 1,077 km of roads on the Aland islands out of the majority are paved.
9. Many people work in IT, shipping, banking industry and in tourism. Many people have more, completely different jobs to be able to thrive. 
10. Roads and some old stone churches around the islands look very reddish in color as they are made of the red granite predominating on the islands. 
11. The Aland islands get more sunny hours than the surrounding islands.
12. In the middle of Fasta Aland there are some lakes but the remaining parts and islands have more water. There are 379 lakes altogether.
13. Aland consist of 16 municipalities.
14. Average life expectancy is approx. 80 years.
15. Like I said, Aland islands belong to Finland but since 1922 they've had their own autonomy with own 30-member Parliament, Government (up to 8 members), own flag, postal services and stamps. However, the Aland own identity would not be possible if Aland was part of Sweden.
16. In 1995 the Aland joined the European Union but remain outside the EU tax union so many people just take a ferry to the islands to buy duty free products.
17. The people speak mostly Swedish which is the official language here. Locals do not even have to speak Finnish at school if they don't choose to learn it as another language. The locals are so proud of this area, so nationalists.
18. Locals are very sporty people. Football, yoga, swimming (two big swimming pools are on Aland), horse-back riding, beach volleyball, sailing, cycling, surfing and other water sports are popular sports here.
19. Many good coffee places are spread on the islands. Who would expect that?
20. The highest point Orrdalsklint is just 129 m above sea level.
21. One of the biggest events of its kind in Europe with more than 10,000 visitors is the Viking Market festival in Kvarnbo in July where you can check out Viking house replicas and try Viking-style food and drinks.
22. Many events take place in Aland, such as marathon and triathlon, festivals, e.g. harvest festival, music festivals, Aland pride; going to 30 different farms buying different local products.
23. Red houses Falu Red with white corners and silver metal roofs are popular here vs. in the old times they used to be yellow. Now it's a mixture of both colors.
24. When you ask for directions, most probably you won't hear "go to left/right" but go North/South/East/West instead.
25. The rocky islands look so green in summer.
26. Captain school – if you want to become the Captain, this is the place to study.
27. Old pilot station of Kobba Klintar stands on an island not far from Mariehamn and can be seen from any ferry coming to/leaving Mariehamn. Daily boat excursions can explain you more about sculptures of Juha Pykalainen which are part of the landscape there. It's also possible to rent a kayak to get to Kobba Klintar to add more adventure.
28. In summer many people from Mariehamn live in their summer cottages further in the nature.
29. Many meals on the islands are made of local products, such as honey, eggs, cheese, old style butter, yoghurt, ice cream (both ice cream and yoghurt also of sea buckthorn which widely grows on the islands), home-baked black bread (takes two days to bake it but it's delicious) or smoked products. Loads of cow farms, sheep, horses can be found around. The locals enjoy buying local ingredients such as potatoes, salads, onions, apples, cabbage, lettuce and wheat. Aland are famous for good pancakes which you should definitely try.
30. Local food and drinks to taste: apple juice, cinnamon rolls, berries, rapeseed oil, potatoes, anything with sea buckthorn.
My trip to Aland islands was a press trip. For more info about Aland islands Finland, please check Visit Aland.